Video Series: The Bunker Fireplace
Installing an Escea in his own home was a no-brainer for Futureflip owner Neil Hipwell, having worked with Escea gas fireplaces throughout his years in the industry.
Neil takes us through the installation of the Bunker House fireplace, and why he chose the Escea DS1650 for his own holiday home.
Having a fireplace in the home was non-negotiable for Neil. Albeit a popular beach town – locals know that Gerringong can be bitterly cold in the winter months.
Having worked with Escea Fireplaces in previous builds, Neil knew from the get-go that he wanted an Escea in his own home.
The slimline design of the Escea DS1650 gas fireplace mirrored the linear forms that make up the Bunker House.
Escea's Zero Clearance rating allowed the fire to be clad in a beautiful, locally sourced timber using a fireproof board; making it the perfect fit for bringing Neil's inspiration to life.
Although Escea's flexible flue technology allows the fireplace to be flued in any direction, through walls, and even under the floor – Neil felt the exposed flue gave a "fireplacey feel" that suited the earthly elements employed in the interior.
Like all Escea DS Series gas fireplaces, the DS1650 features smartphone integration, meaning Neil could turn the fireplace on before even leaving Sydney, for a wintery weekend at the bach in Gerringong and have the living room be warm and waiting for the family on their arrival.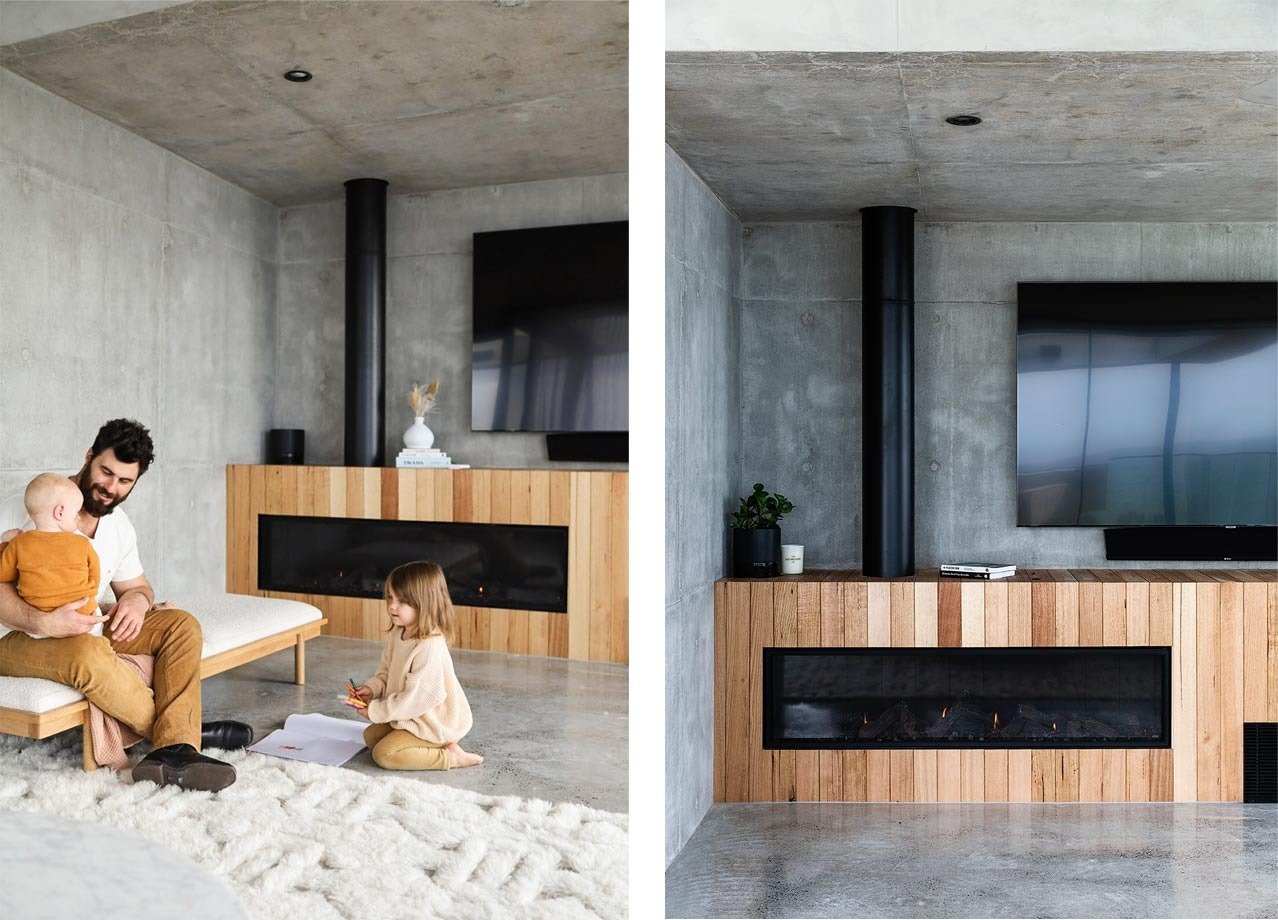 Learn more the Escea DS Series here.