A fireplace that brings the family together
Even when your day job is heading operations for home builders GJ Gardner, helping some 28 franchisees building 1500 houses a year, things take an entirely different slant when you eventually get to build your own home.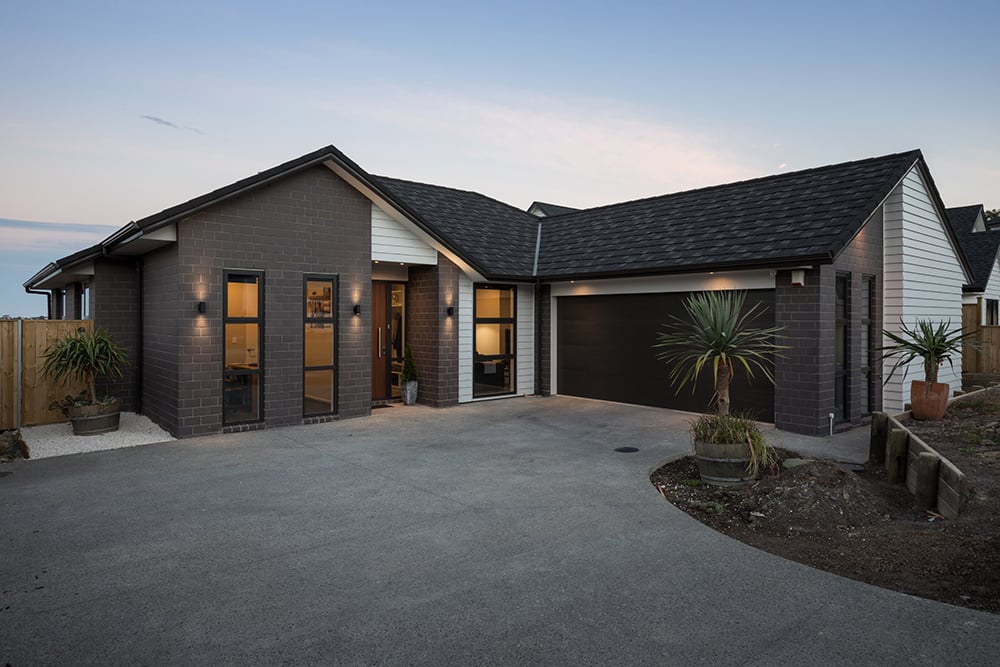 Dan Oliver and his wife Michaela certainly knew the right questions to ask themselves as they narrowed down plans for their section in the new suburb of Millwater, north of Auckland.
"We wanted something suitable for us to start a family, where we could live forever," says Dan. "As we looked through the architecturally-inspired plan range we asked ourselves how do we function in a house? What is our lifestyle? That helped us decide that we wanted a very open plan kitchen, dining and living area and then a very separate zone for the bedrooms so that noisy adults wouldn't keep children awake."
The resulting C-shaped footprint gives both wings access to decks that have views from the elevated site over the neighbourhood to glimpse the sea and the estuary (Millwater abuts Orewa, with great off-road walking and cycle tracks to join the two suburbs). The corridor to the bedrooms can be closed off with a door to create a sound barrier from the entertaining spaces. Dan reports that with the birth of their daughter Nalah in February, they have come to appreciate the benefits of this.