Nestled in the heritage-rich neighbourhood of Melbourne's Armadale, this original Italianate 19th-century home and stables is brimming with character and soul.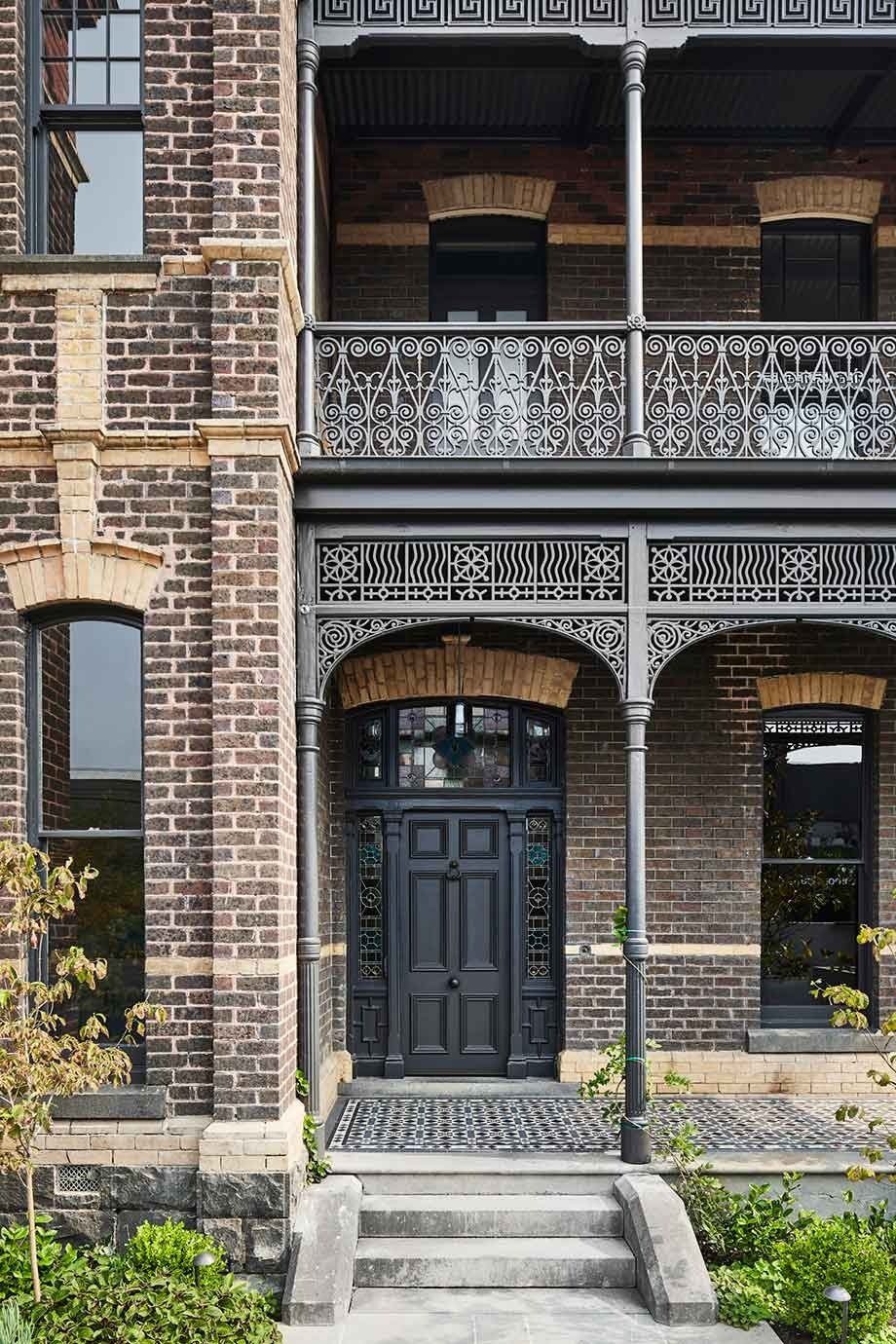 In a gallant effort to preserve and futureproof this iconic piece of the past– architectural firm Pleysier Perkins set about a grand renovation that would pay homage to the romantic history of this heritage-protected Victorian mansion.
The project required a considered approach to strengthening the context of the home, whilst also creating a future for the building that would realise its indoor-outdoor potential, and functional requirements of a modern family.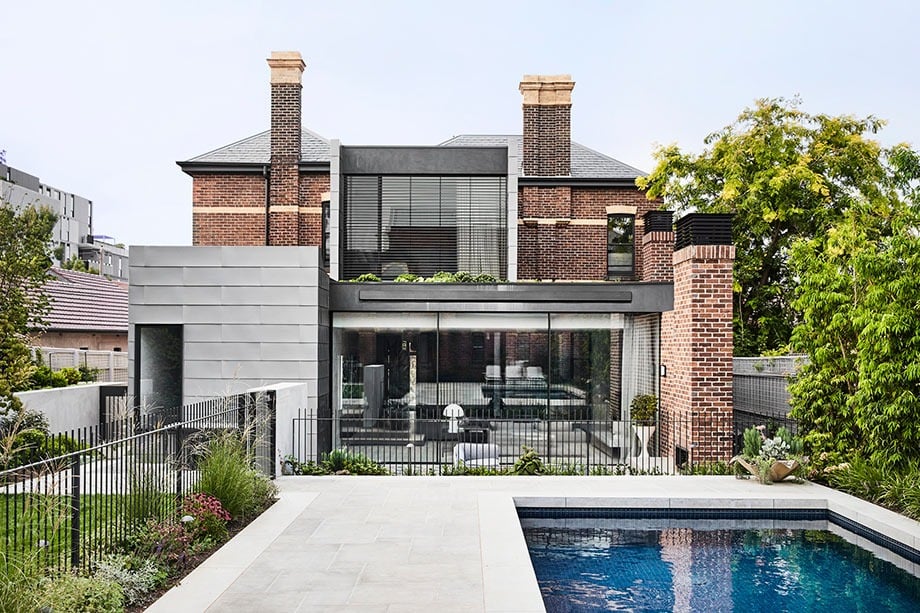 Inside, the home is rich in texture; with marble, timber, polished plaster, steel, and poured concrete purposely selected for their proclivity to wear over time, visually telling the stories of generations to come.
Externally, re-used red brick, concrete, and zinc cladding are an ode to the original palette and the home's beginnings. An intimate courtyard speaks to the contemporary function of the home – sprawling out from the main living area and blurring the lines between indoors, and out.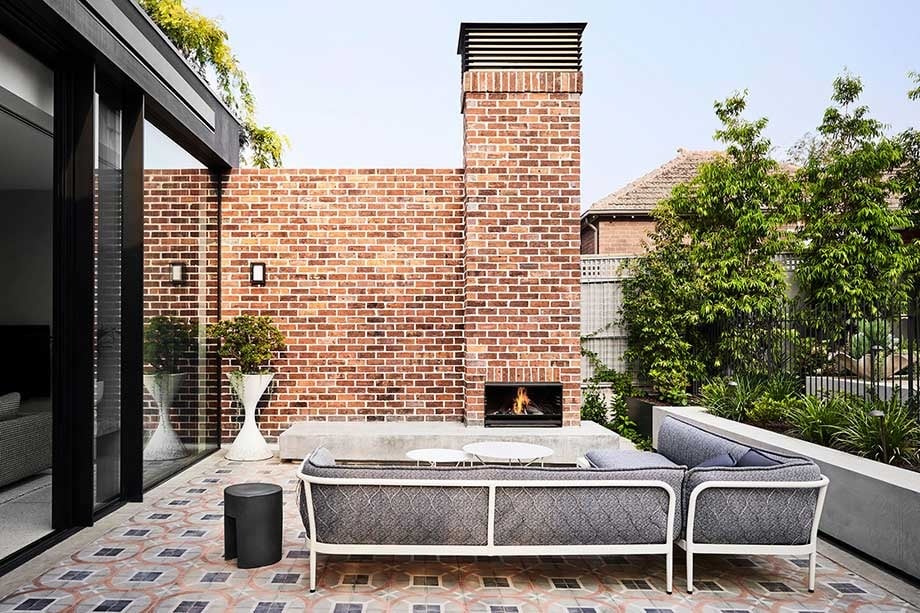 An Escea EW5000 outdoor wood fireplace set into repurposed brick and resting on concrete hearth doses the courtyard in drama, with the soulful impact of naked flame.  The brick-clad flue mirrors the existing chimneys in the home while the rustic, frameless design of the fireplaces brings a sense of permanence, as though it has always been there, in the bones of the home.
Further embracing the historic roots of the home, the fireplace doubles as a cooking fire – bringing back the basics of flame-grilled food and slowing of time – if just for an afternoon.
The space is finished with encaustic concrete floor tiles that inject youthfulness into the design, enhancing the indoor-outdoor flow and reimagined functionality of the old mansion – exemplifying the age-old saying, you're only as old as you feel.
Get to know the rustic charm of the Escea EW5000 wood fire here.