Interior Designer Kate Bell was met with a brief for a relaxed, yet "bulletproof" home that would meet the demands of a young and active family of three kids and the comings and goings of their friends as well.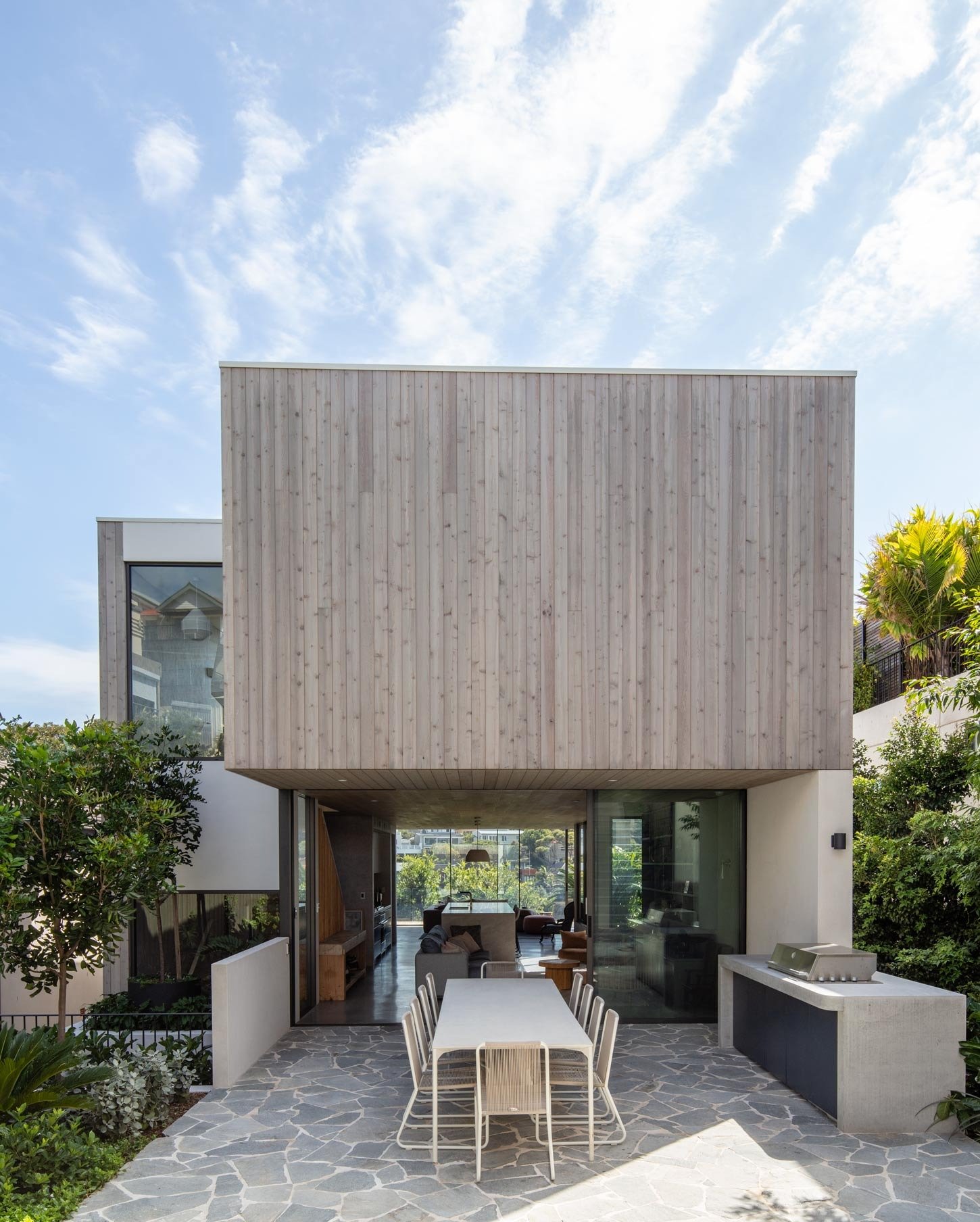 This family home embodies a sense of permanence in the laid-back Sydney suburb of Bronte. Hard-wearing, natural materials that will thrive in its seaside locale give the home a robustness that lends itself to a love of living.
The desire with the fireplace was to create a connection - not only for the family but also to the surroundings, creating a sense of warmth throughout with the Escea DS Series Fireplace.
UNWAVERING PRESENCE
From the contrasting textures of the concrete kitchen flooring, natural timber ceilings warmly invite you to connect with the living areas. It's here that you're drawn to the sleek elegance of the Escea DS1150 Gas Fireplace. Sitting on an off-form concrete hearth with a Venetian plaster surround – a perfect canvas for the fires' impressive flame.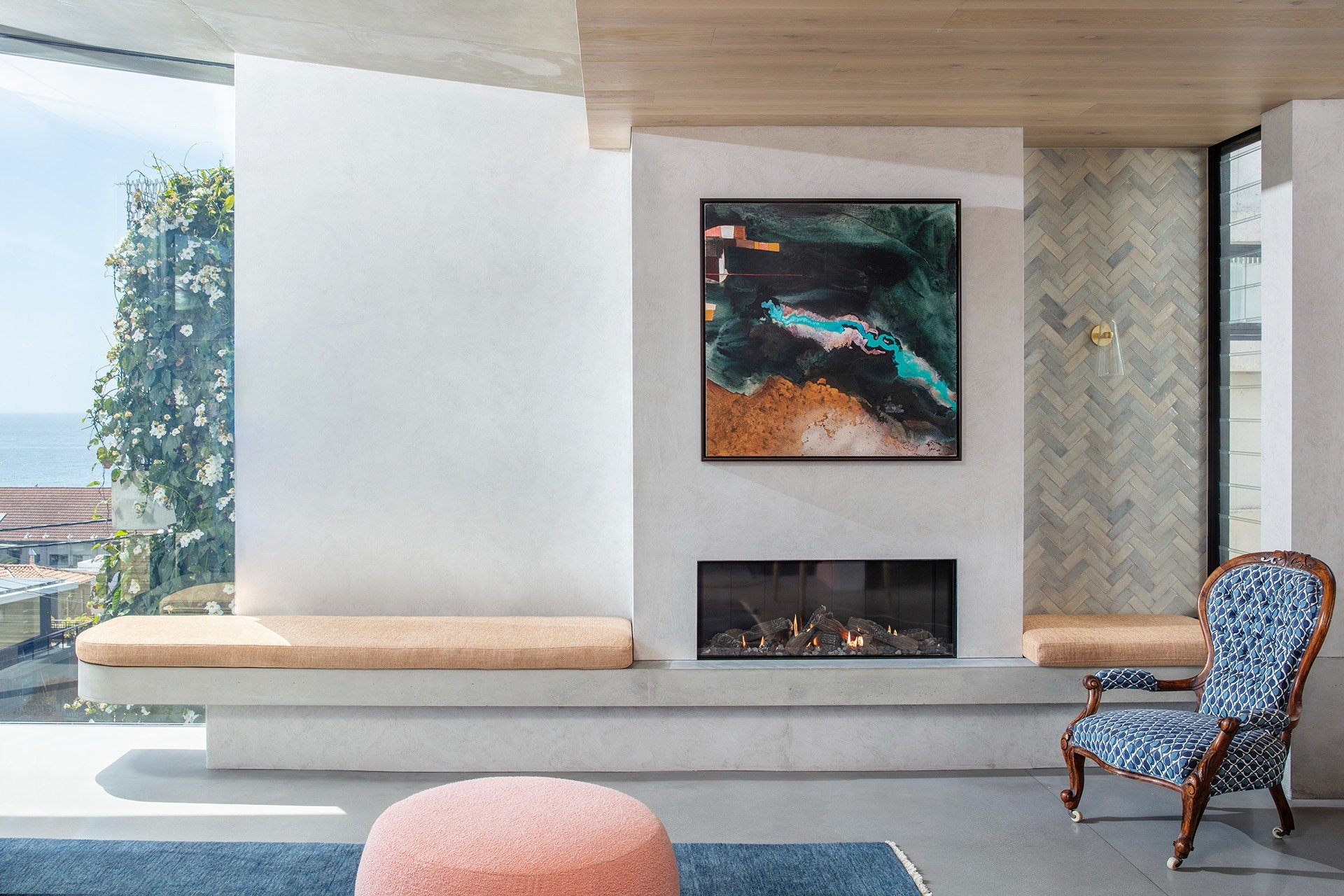 "The fireplace really is the nucleus of the home. It's just a very simple design – it's all about the flame. That ambient light and that sense of warmth. Nothing is taking over." - Kate Bell.
THE FIREPLACE
Loved by designers for its sleek, frameless look and Zero Clearance rating, the Escea DS Series affords complete design freedom and flexibility.
The ability to have combustible materials right up to the glass is a defining benefit that sets this fire apart from other fireplaces, allowing it to become one with the wall, and the placement of artwork or television just 200mm above the fire – especially important in narrow sites like Bronte House where space is at a premium.
This feature also allowed Bell to flank either side of the DS1150 with built-in bench seating – providing a place for the family to comfortably connect, come together, and bask in the beautiful warmth of the fireplace.
Learn more about the Escea DS1150 here, or watch the video of Bronte House via The Local Project here.