By the sea – affordable living with an ocean vista
The owner wanted this house to be renovated without the panoramic view of the ocean being affected in the process. The result created by Rebecca Jansma from Space Grace & Style is a simplistic design yet, high on functionality.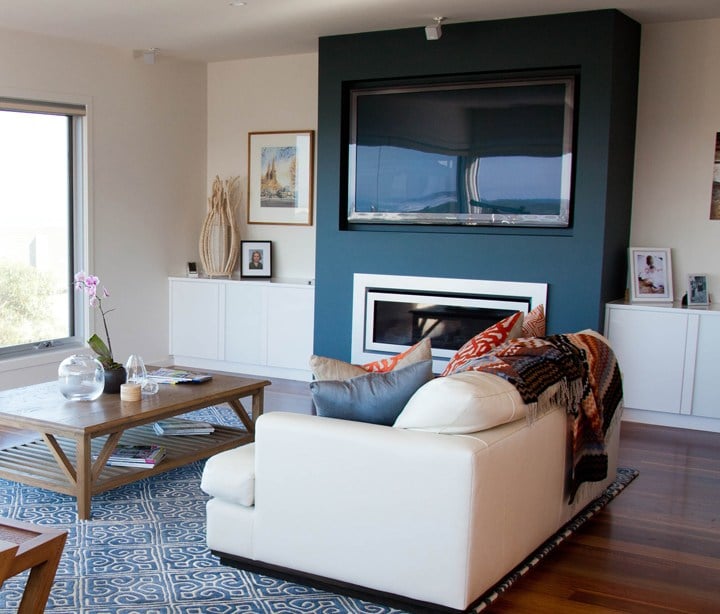 The property is two-storeyed, has 3 bedrooms and an equal number of bathrooms with two living areas. The exteriors coloured in white and bordered with ash are very basic which suggest that the property boasts not only style but also functionality. This property is ideal for a moderately sized family.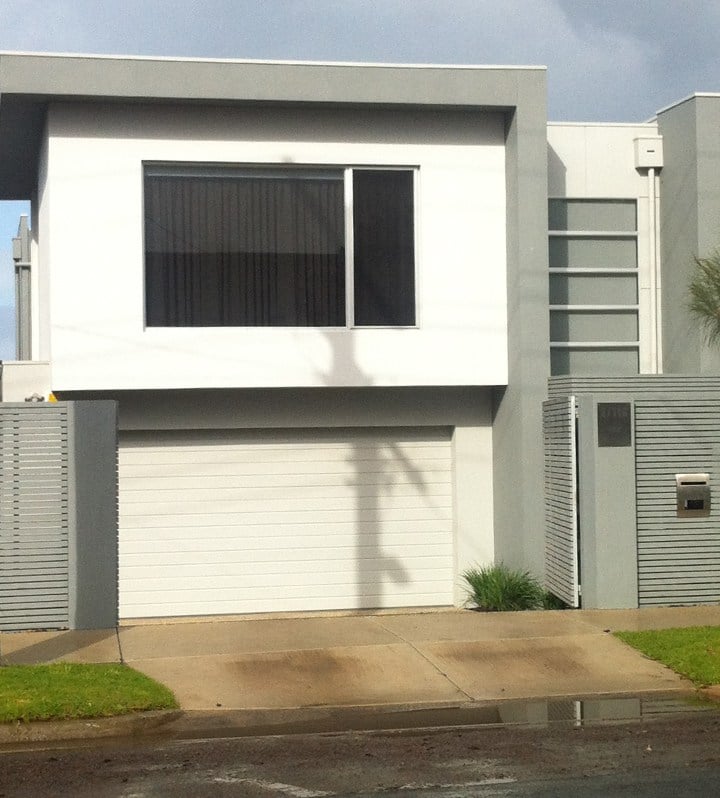 The fireplace in the living room, an Escea IB1100 (superseded by Escea DL1100) integrates well with the interiors. The mellowed colour tone on the wall together with the beautiful rug on a polished floorboards floor provides the right feel for a living space. The dancing flames in the fireplace add ambience to the cosy living space.
As well as its stunning appearance, the IB1100 definitely provides the much needed warmth on cold winter days.
The fireplace is in the first floor living area that encompasses the kitchen, dining and living rooms. The warmth generated by the fireplace imparts an overall cosy feel to the area. 
The soft colour palette, the sofa and the rug all add a very casual and comfortable look to the décor. Very simplistic interiors seem to impart a distinct style to the property. Less is more – appears to be the mantra behind the furnishings of the living room.