Elegance with a panoramic view
This Mellons Bay property presents a high level of craftsmanship throughout interior and exterior and also incorporates an Escea fireplace in one of its living area.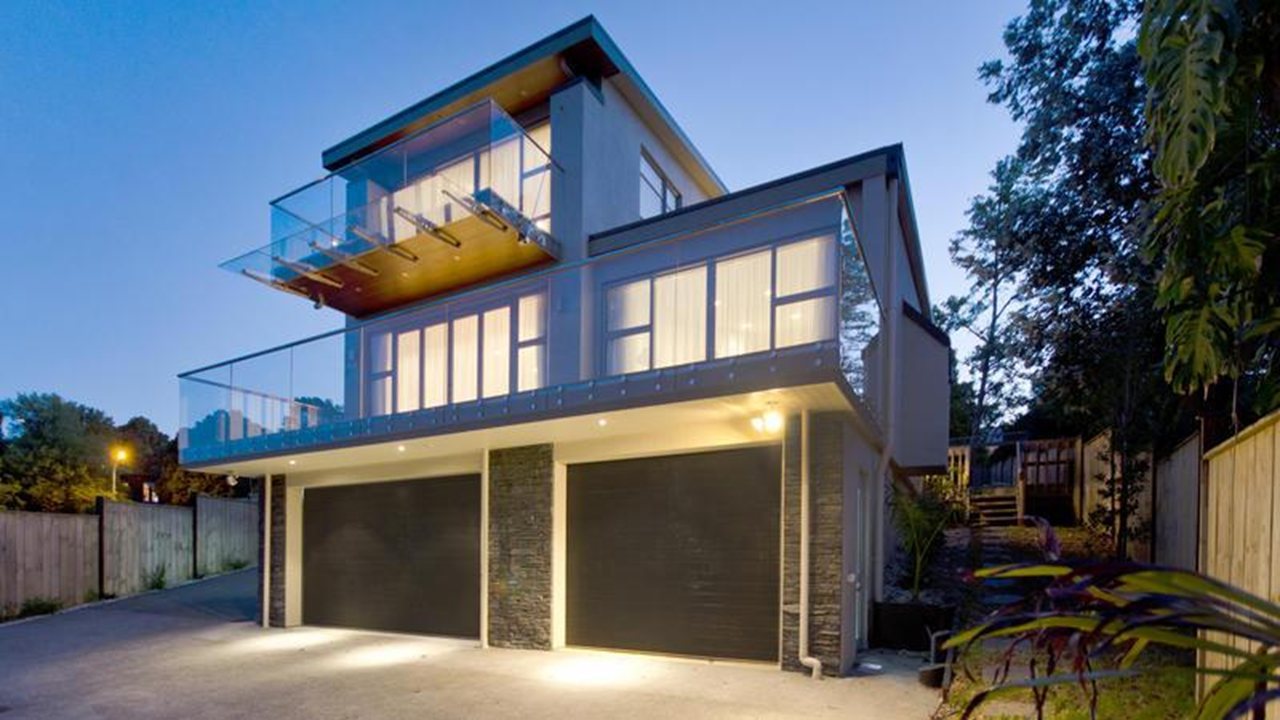 The property comprises six bedrooms, five bathrooms (two en-suites) and dual living areas filled with natural light. Having a generous floor are of 372 sqm (including decks), this house offers lots of comfortable living space for the moderate sized family, while still providing plenty of room for guests. The triple car garaging together with plenty of off street parking allow room for additional cars or a boat.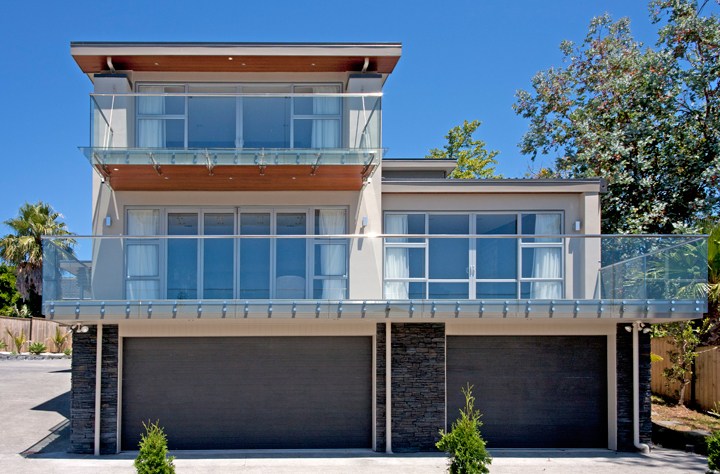 The large double glazed windows add sophistication to the interior, while providing exceptional views for a high density city. The external appearance of the property is futuristic and greatly enhanced by this expanse of glass.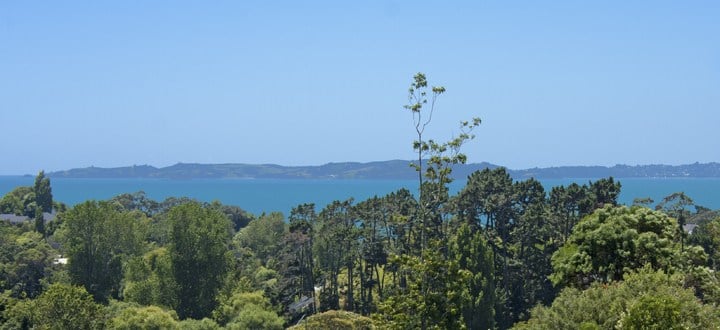 The interior colour pallet is neutral, with clever use of furniture and fittings to add character and vibrancy to the décor. This theme is continued throughout the home. The Escea fireplace situated in the living area not only supplies the required warmth, but with its white stoned bed and a metallic silver Velo frame blends perfectly within its surroundings and adds to the rooms sophistication while providing the necessary ambiance.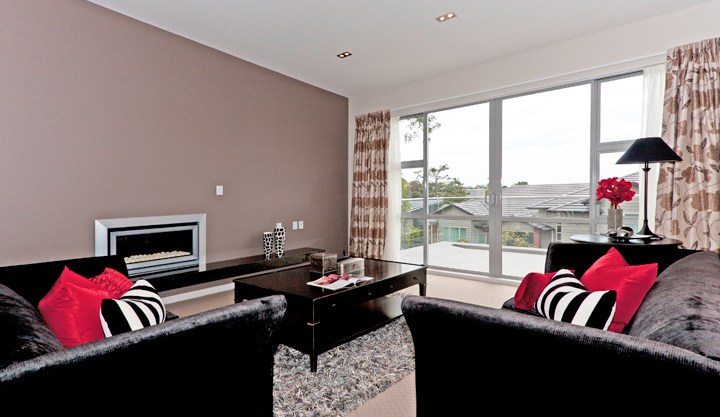 Keeping in sync with this approach the element of simplicity is continued into the kitchen and bathrooms. While the décor invokes an air of elegance, the choice of top of the range fittings is used to achieve that same level of sophistication and wow factor as found in other areas of the house.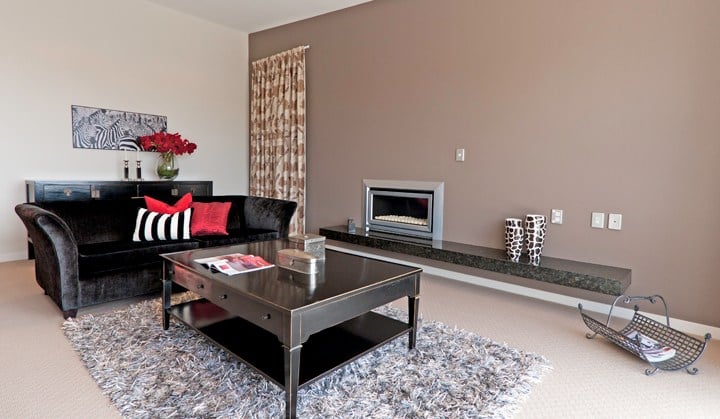 The bedroom is the place to relax after a long day's work. The soft colour scheme used in the furnishings ensures that comfort has been the foremost factor while designing the interiors of this room. However even here the use of a favourite piece of art work against the backdrop of soft colours is used to add a point of difference.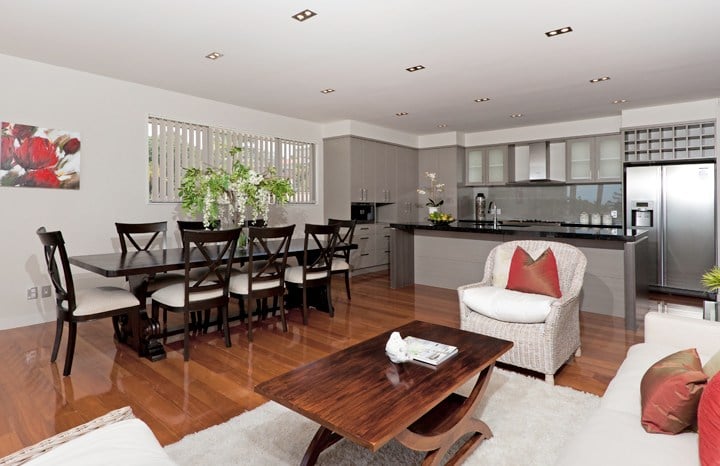 In the dining room short bursts of colour on the sofa in the dining room accentuates the otherwise neutral colour code used on the walls. The wooden furniture lends a traditional look to the interior décor. While the potted plants are in themselves style statements that add to the overall beauty of the property.
Late 2012 sees this house looking for a new owner to appreciate its unique features. The agent for the house is Bayleys, an independent member of the Cushman & Wakefield group. To read more about this property visit this link.
Links:
Real Estate Agent: www.bayleys.co.nz