Enhance your outdoor living space with an outdoor fire
The summer season is fast approaching, signalling sunny days which often lead to long evenings spent outdoors. If you're keen to smarten up your patio or backyard and optimise your outdoor living time, an outdoor fireplace may be the answer.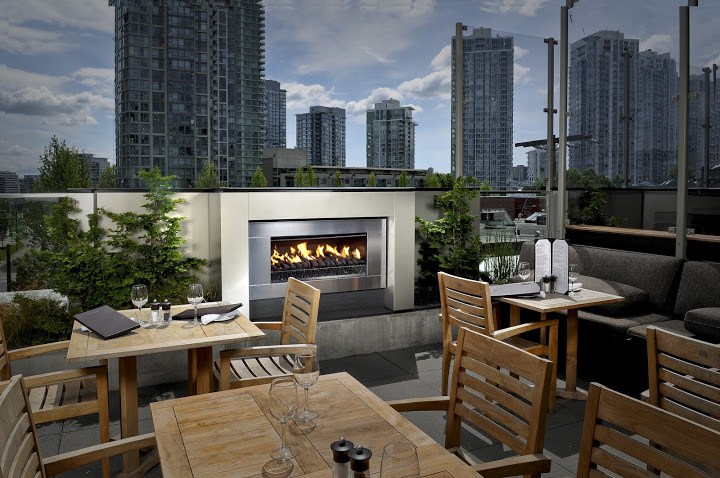 Fires have a mesmerising quality – people love sitting around them and watching the flames flicker. A sophisticated version of the traditional campfire, an outdoor fire will keep you and your guests warm when the sun goes down and create the ambience that only real flames provide. An outdoor fireplace means you can entertain outdoors late into the night and will evoke a warm and inviting atmosphere in your outdoor living area. Creating a dramatic focal point, the fire will also help illuminate the area, bathing it in a warm glow.
If you're planning on re-landscaping your backyard, an outdoor fire can be the finishing touch you are looking for. Adding an outdoor fire is like an extension of the rest of your home, creating a cosy extra room or entertaining space for all-seasons, and extend your ability to live outdoors rather than being limited to just the summer months. Imagine getting rugged up and sitting around the fire warming your hands and sipping mulled wine during autumn or winter. A fireplace will allow you to enjoy your evenings more fully all year round.
One product that is both sophisticated and functional is Escea's EW5000 Outdoor Fire. If you have a love of cooking outdoors the EW5000 is a perfect choice. As well as providing a practical heat and allowing you to dine and entertain outdoors, you can cook on the large cook surface just like a normal BBQ. Powered by wood or charcoal, the EW5000 means you can partake in the age-old tradition of cooking over embers. Grilling is not only a fun and interactive way to prepare your meal but it also gives a lovely smoky flavour. The fire comes complete with a cooking plate and is designed to allow you to move the plate to three different heights to regulate the heat. When the plate is not in use, it fits conveniently under the ash tray out of sight. The beauty of a designer outdoor fire such as the EW5000 is that it provides a high heat output and the flames won't go out if the evening is windy.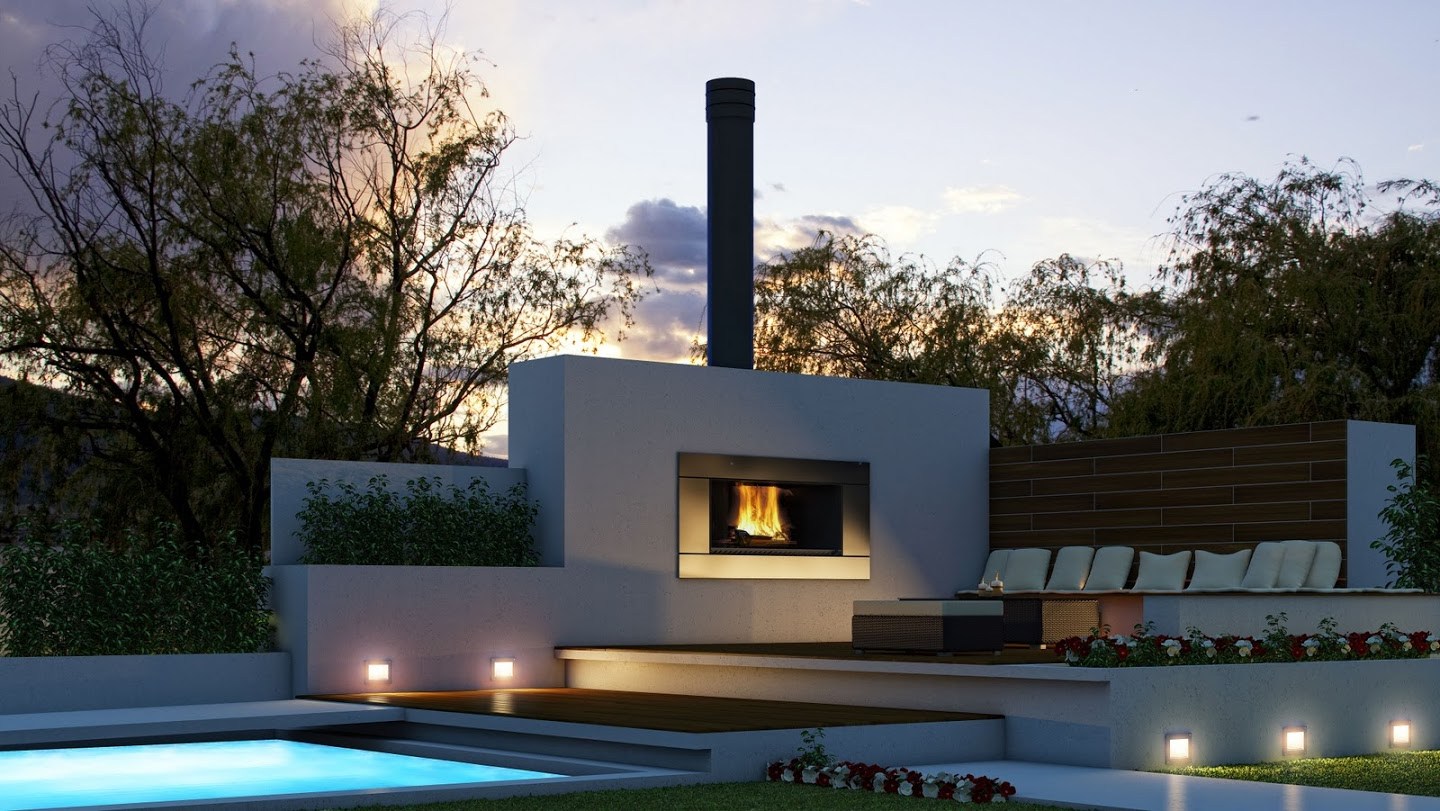 With Escea's outdoor fires you have the choice of powering them with gas or wood. With outdoor gas you can have your area heated almost instantly with the push of a button, although if you prefer the sight, smell and sound of wood fires then wood may be the better option.
If you're planning on making the most of the outdoors this summer, a fire is the perfect addition to your outdoor area. You will enjoy the warmth and ambience that a fire creates, while you and your guests are warmed by a radiant heat into the early hours.