Escea Student Stories – Episode 2: Hooker Lake
Since 2009, Escea's interns have had a long standing tradition, which not one intern has failed to complete. Hooker Lake, located in Mt. Cook National Park, is the subject of this tradition involving an icy-cool swim from the shore to an iceberg of the students' choice. The Hooker Valley track is the most popular of all the tracks in the Mt. Cook National Park and includes alpine views and a couple of swing-bridge crossings. Scattered with sculptures of ice, Hooker Lake has seen no less than 40 European engineering interns from Escea.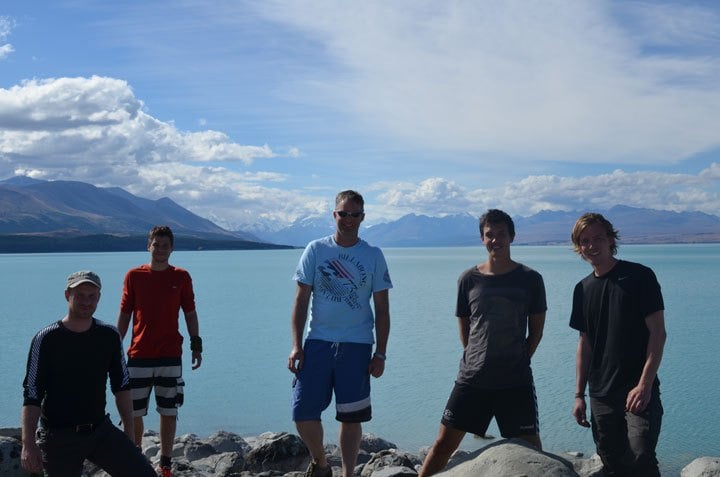 Day One: It was an early Friday morning start for the students, accompanied by Escea's CFO Garth Milmine. What started as a typical kiwi voyage – the dirty Ute loaded up to the roof and mountain bikes on the back – ended (actually probably exactly like a typical kiwi voyage, something kiwi men wouldn't like to admit) with a flat tyre. Not even 30 minutes into their trip, the engineering interns were on the side of the road changing a tyre.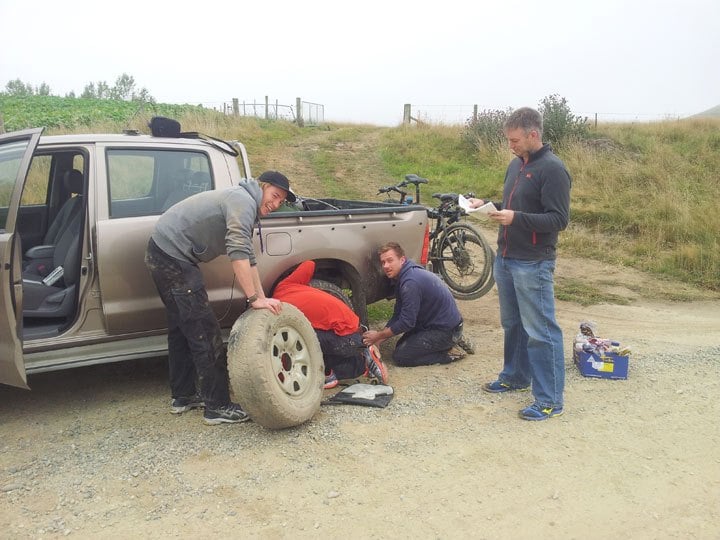 Along the way the Danes visited a hydro dam, cycled through a valley, and checked out some Maori cave paintings. After the long day they arrived at the hostel for the night. Finally resting on their laurels they decided they deserved a good old G&T.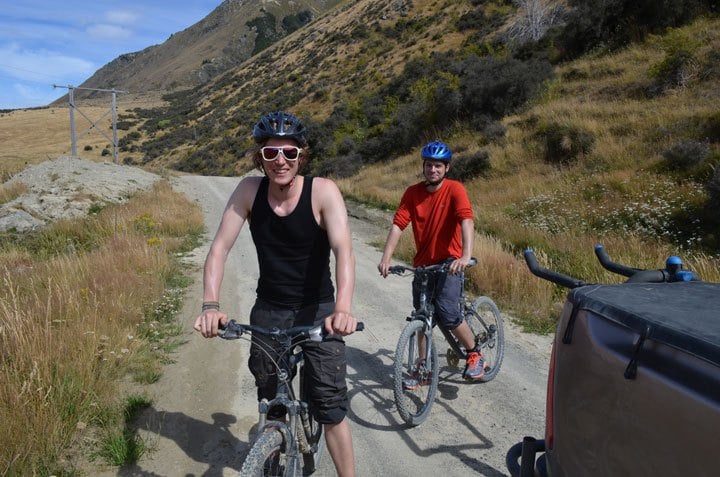 Day Two: The group commenced the 1800 metre climb to Mueller's Hut. This was the best day by far; the sun was shining and it felt like it was at least 20 degrees. On their travels the group met a Kea and a French girl. The French girl joined the band; sadly, the Kea had better things to do, so they continued on for another 500 metres to check out the view. "It was so steep we had to walk uphill with our hands" – Tim.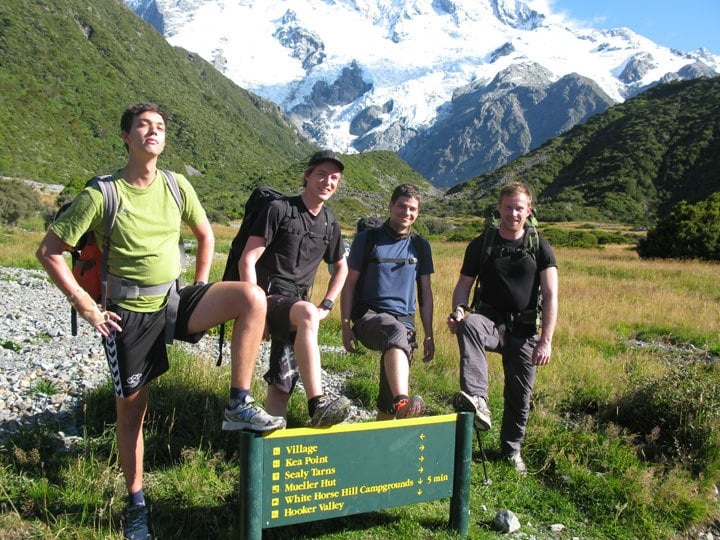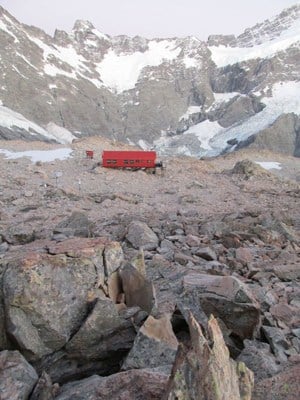 That night, after the 4-hour hike, they watched the sunset and awoke early morning for the sunrise. Next stop was Hooker Lake.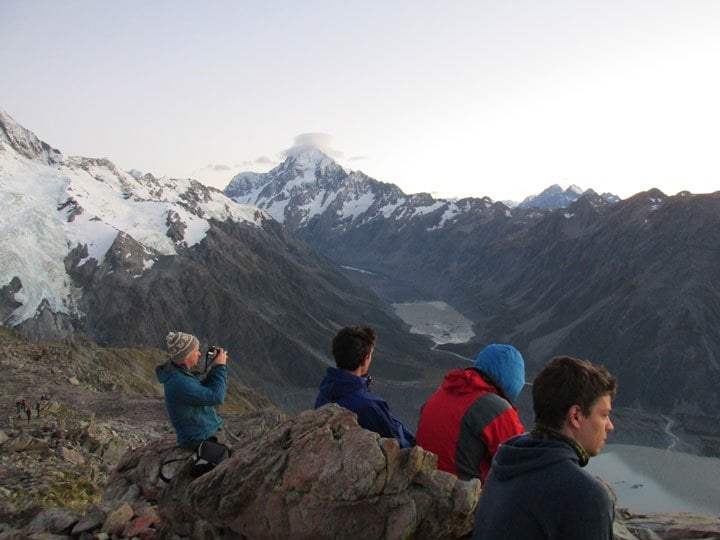 Day Three: They were greeted by the sight of massive chunks of ice – which was a bit daunting – however, they knew they couldn't let the team down. The boys launched in. The 1 minute swim felt like a lifetime, but it couldn't have been better when they made it to the other side.
When I asked how it was, I genuinely expected a pretty predicable response. Instead Tim responded: "It was SO awesome! Obviously, it was very cold but when you get to the iceberg and climb on top it couldn't be more perfect."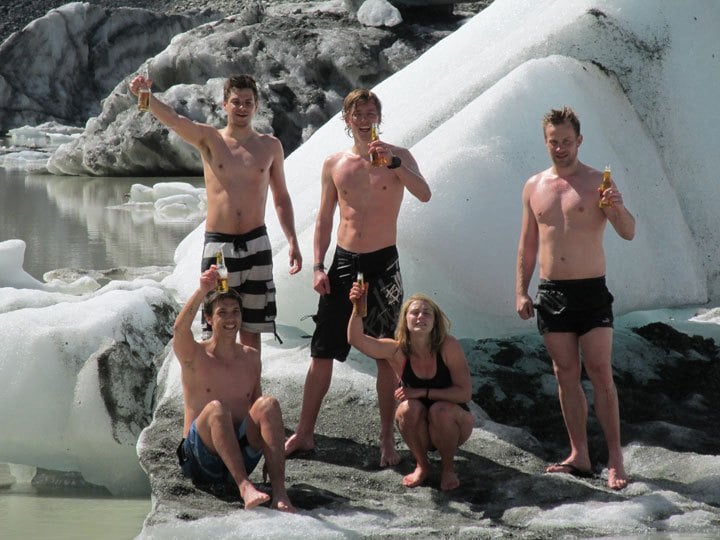 Once they made it to the top of Mt Oliver they stuck 10 beers into the snow. After sufficient beer-cooling time, they admired the view. All that was said was: "Best beer ever" – Peder.
To wrap up the trip, they enjoyed a picnic lunch beside Lake Pukaki before starting the trip home. Definitely a memorable trip for all and for some the best trip of their life