Gold award-winning showhome features Escea fire
The elegant lines and luxurious textures of this Shanley Building showhome recently won the house a coveted Gold award at the Master Builders House of the Year awards. Built on a former sloping paddock, the showhome makes the most of a long and narrow site, with sunny north-facing living areas and sweeping views of the Pacific.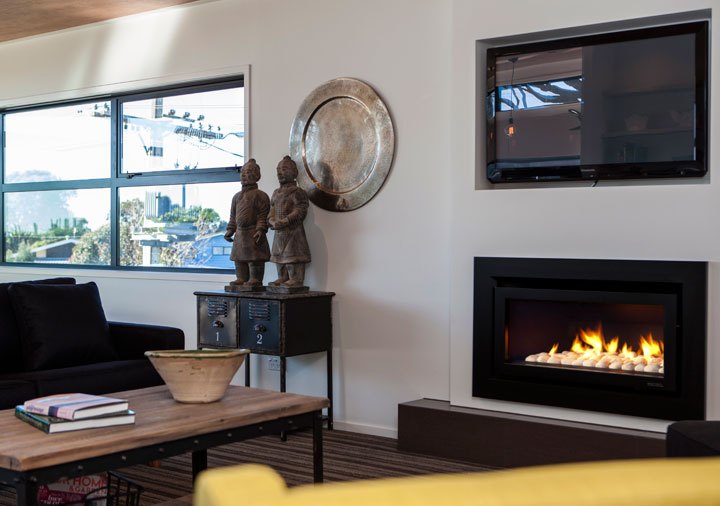 Shanley Building worked closely with Paul Rust of Foursite Design and Megan Ekdahl Interiors to conceive the home's sleek lines and cool palette. Industrial-style black aluminium joinery punctuates the white interior walls, framing the stunning views, while pale plywood ceilings and beautiful light fittings bring a sense of calm and space. A striped carpet is a melange of the charcoal and cocoa shades that feature elsewhere in the home, confirming the commitment to flow and continuity throughout the house.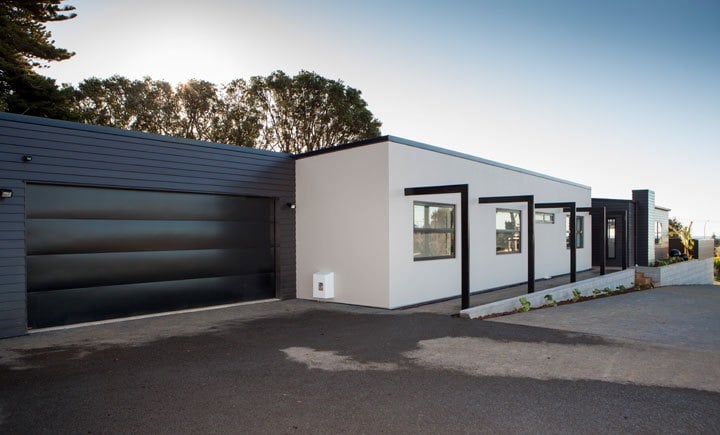 The exterior is finished in muddy black Linea board to blend with the surrounding Pohutakawas and Norfolk pine trees, which can be enjoyed from the 60sqm bamboo deck. Sheltered from cold westerly and southerly winds, the private deck forms an extension to the already spacious kitchen and lounge area – perfect for entertaining.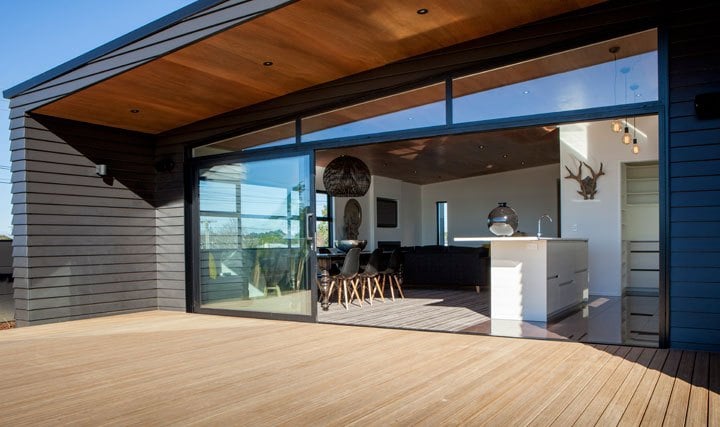 Inside the house, a sense of lineal flow is immediately apparent – all the lines in the home, from the decking to the stripes of the carpet, run the same way. The refined lines are complemented perfectly by a Escea DL850 gas fireplace with Satin Black Quadrato (Squared) fascia.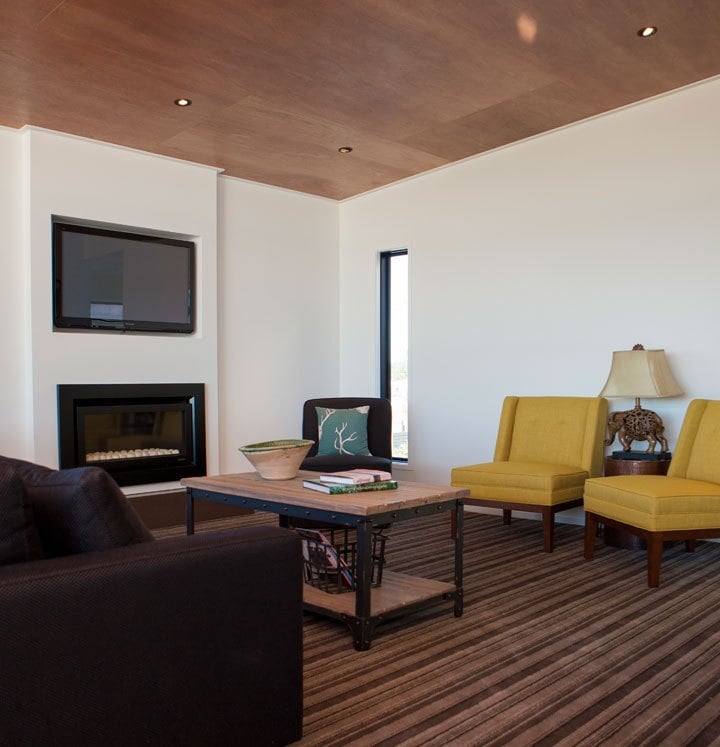 With a 4.6-star efficiency rating, the DL850 quickly heats even the largest of rooms, making it the obvious choice for the airy living area of the showhome. Escea's Powered Direct Vent technology allows vertical and horizontal flue runs, meaning the DL850 can incorporate seamlessly into almost any space. Like all Escea fireplaces, the DL850 has a range of fuel bed options. Shanley Building chose a white finish to reflect the showhome's natural yet striking palette and connection with its environment.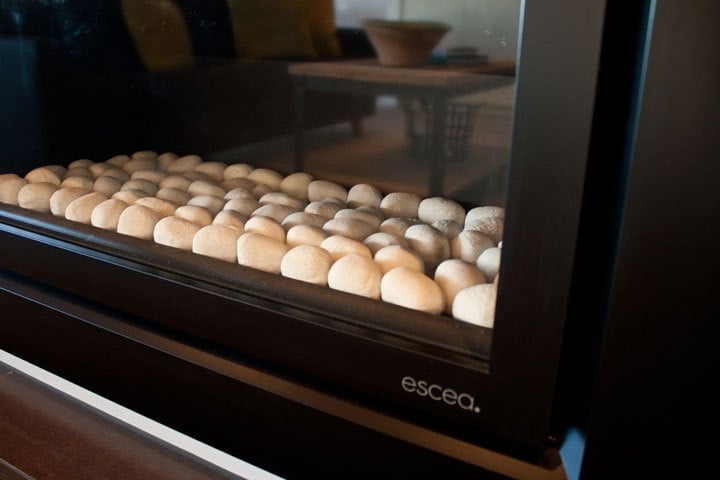 Escea fireplaces are featured in an increasing number of building showhomes worldwide. To find out how to incorporate the warmth and beauty of Escea into your new home, inquire with your building company or Escea retailer, or consult with Escea's Architectural Detailer by sending your plans to detailer@escea.com.