Stress less with Escea Fireplaces
An Escea fireplace is the total package when it comes to fuss-free flame.
Traditional open-fronted fireplaces and wood fires are stunning, but after years of chopping, starting, stoking and cleaning wood fires it is nice to know there is a convenient, mess-free and efficient alternative. Escea gas fires can provide the good looks and all of the above.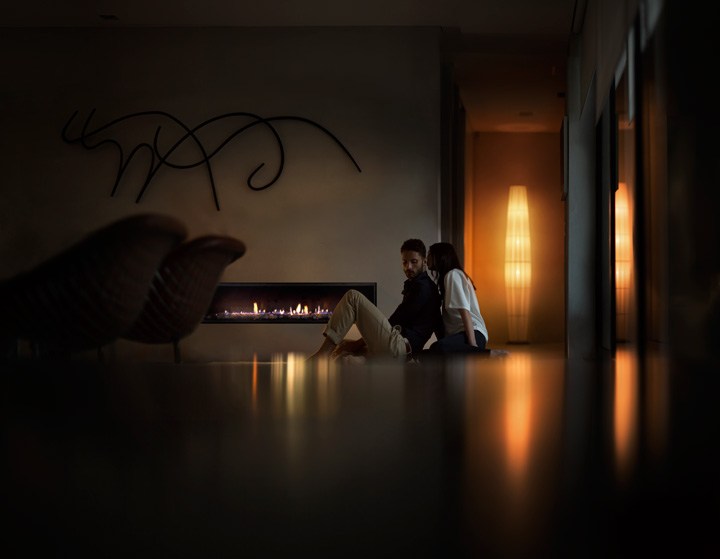 Flame at the push of a button.
On those cool, brisk days all you have to do is simply push the button on the remote and enjoy the warmth within minutes. In addition, change the temperature from the comfort of your couch, and if it's really cold, set the timer so the fire will be going when you arrive. As one of the most mentioned benefits by customers, the convenient and easy ignition system makes an Escea fireplace so much easier than stoking a wood fire.
Reach for the ENERGY STARS.
ENERGY STAR products are New Zealand's most energy efficient products and appliances. In order to qualify for an ENERGY STAR rating, a product must acquire 4 stars or above. Buying a product which is energy efficient saves you money and overall is better for the environment.
"90% of the romance with none of the muck"
The concept of a wood fire is romantic; however when you're covered in soot, dirt, and dust, having to face the cold to collect the next wood stock definitely diminishes the flame. Fortunately, the Escea gas fire is easy to ignite and maintain while having the benefits of radiant and convection heat. An Escea gas fire can quickly and effectively heat your living room, or alternatively you can opt for the Multiroom fireplace, the DX1500, and heat multiple rooms in your home. Sit in front of your fireplace and enjoy it all night without having to move an inch.