What Wall Materials Can I Use Around My Fireplace?
The surrounding wall of the fireplace should be your very own blank canvas. Whether you want to tone it down or take an original spin on it. Now it can be! Textured wall coverings with an industrial chic influence, geometric styling and optical 3-D effects are a big 2014 trend. Digital technology has given your boring, drab and dull wallpapers a new lease on life with modern colours and metallic shimmers.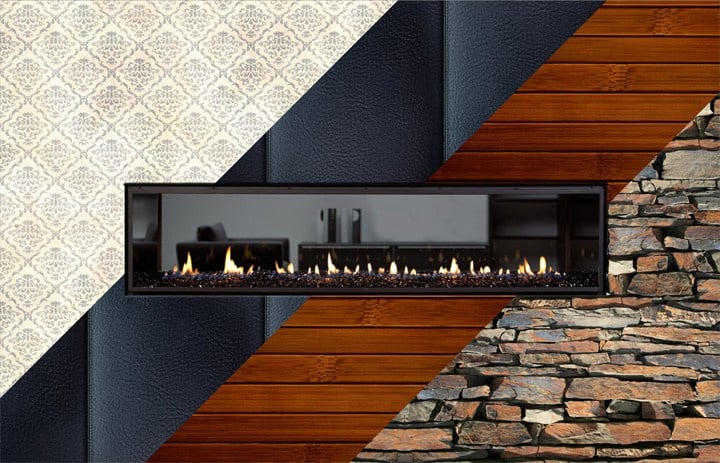 A fireplace is made for you to enjoy – not only for functional purposes but also for beauty and design. Therefore, the fireplace should fit your needs rather than you need to fit in with it. By choosing a fireplace, like our DX Series fireplaces, which is Zero Clearance rated, the surrounding wall is kept cool making it your very own blank canvas – even leather is not too much to ask.
The cool wall technology, of our DX Series fireplaces, grants the freedom to choose any wall covering possible – particularly useful for the wallpaper crazes of 2014. With textured wallpaper being trendier than ever, don't limit yourself to what surrounding your fire dictates. Be a devil and choose that leather wallpaper you have always wanted.
If you need ideas for Fireplace Surrounds then have a look at this blog >>>>> Top 10 Fireplace Surrounds