Introducing the latest (and tallest) addition to the DF Series – the DF990 Insert Gas Fireplace. 
Like its predecessors, the smaller DF700 and DF960, the DF990 has a similar width, but its height is extended to create a larger, square-style fireplace that's reminiscent of a traditional open fireplace. Its sheer, impressive size is what makes the DF990 stand out from the rest.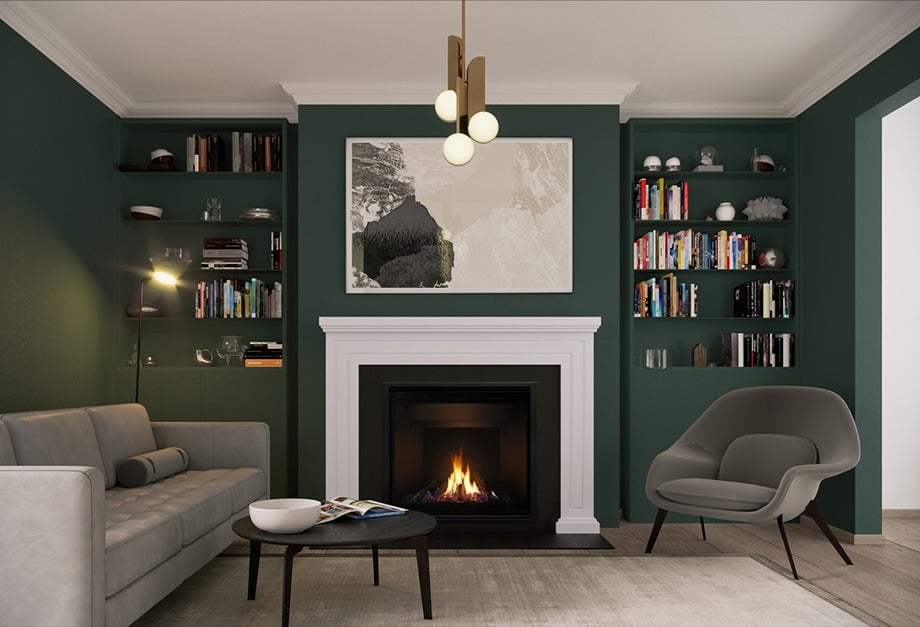 The larger glass area gives you more viewing space, ensuring your focus remains strictly on the flames – there's nothing to get between you and the DF990's beautiful warmth.
The DF990's larger size accentuates the DF Series angled firebox, an exclusive feature of the DF range.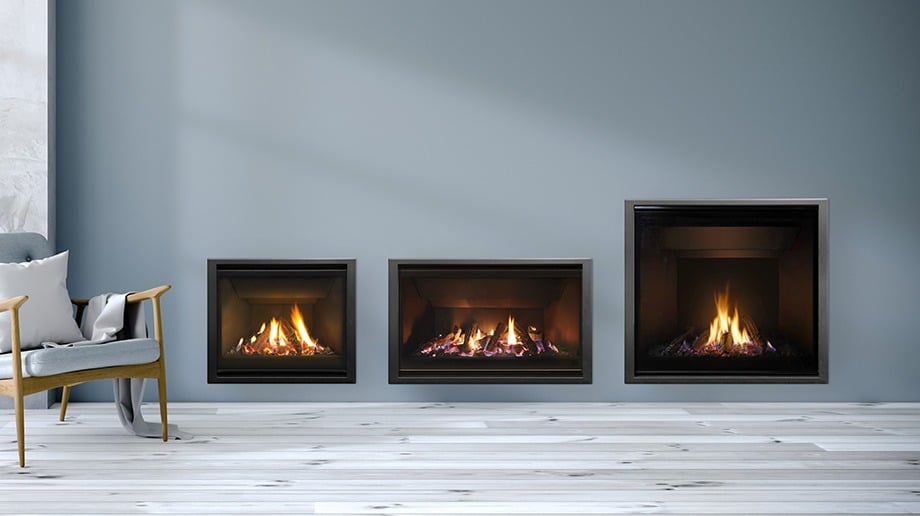 For the traditionalist, the Logs fuelbed is a popular choice and highlight of the DF Series –smouldering embers glow underneath stacked logs, adding depth and realism to the fire bed and flame pattern.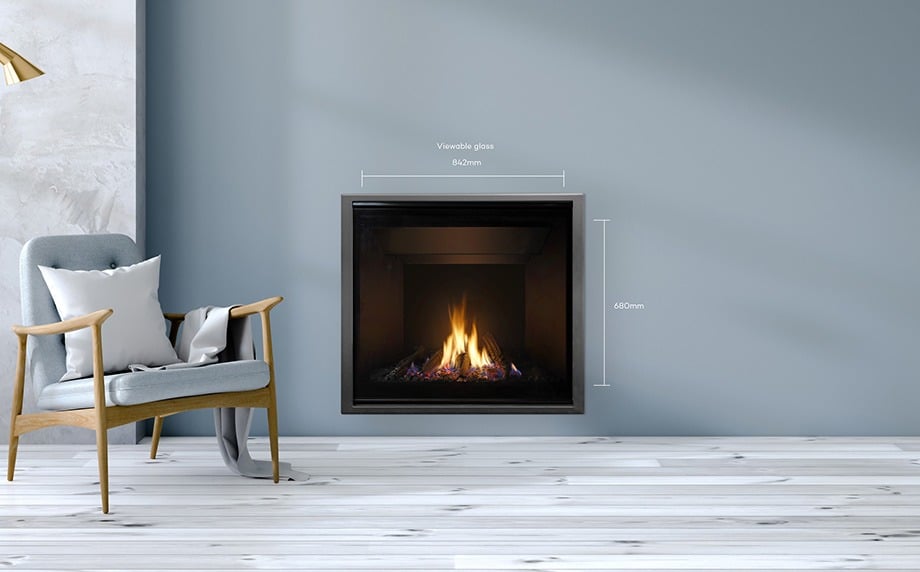 For a contemporary look, you have the choice of ceramic Black Coals or NZ River Rock fuelbed, and a range of fascias in different styles and finishes too.
Alongside the DF990's release, Escea introduces its first ever mantel accessory as an optional extra.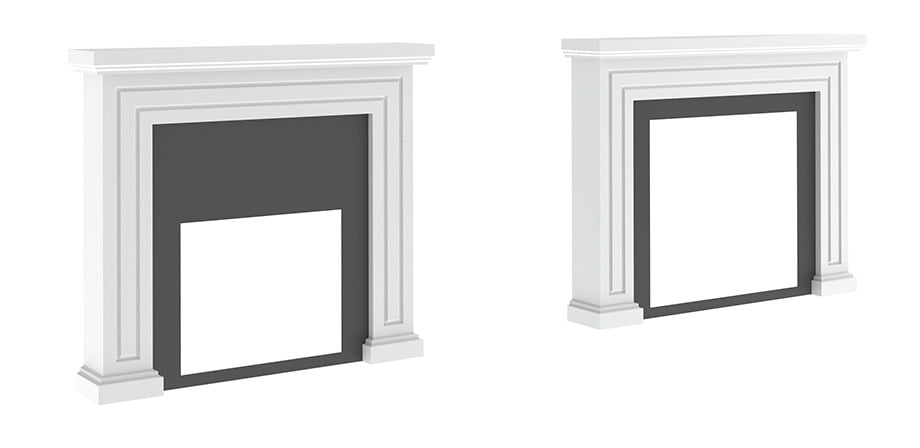 You can choose to surround the DF990 (or any fires from the DF range) with a custom Mantel Surround.
Made from MDF, the mantel comes with a white undercoat, ready for you to customise to your liking with a colour and finish of your choice. Infill panels are also included, just in case the cavity is larger than the frame.
The addition of the Mantel Surround accessory makes the DF990 a complete fireplace and design package – you don't need to wait around for other designers or trades to plan or build the surround, it's a simple, ready-to-go option.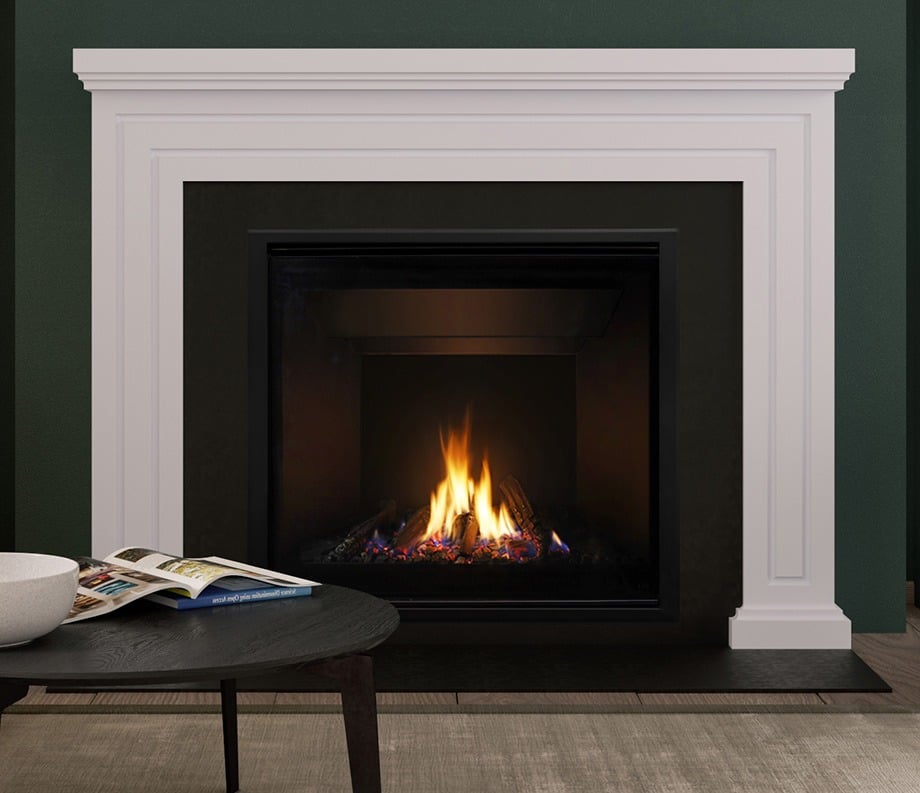 Just like the DF700 and DF960, the DF990 is suitable for retrofitting into existing cavities – you'll just need to make sure the existing open fireplace or cavity is big enough for the larger dimensions of this fire. This makes the DF series a popular choice for renovators or those wanting to update their existing open fireplace.
However, the DF990 isn't just suitable for older homes - its slim, minimalist design makes it a great choice for new home builds too. Escea's flexible flue system allows the fire to be installed most places around the home, and can be integrated into custom cabinetry surrounds – just make sure you check the specification details and installation manual first.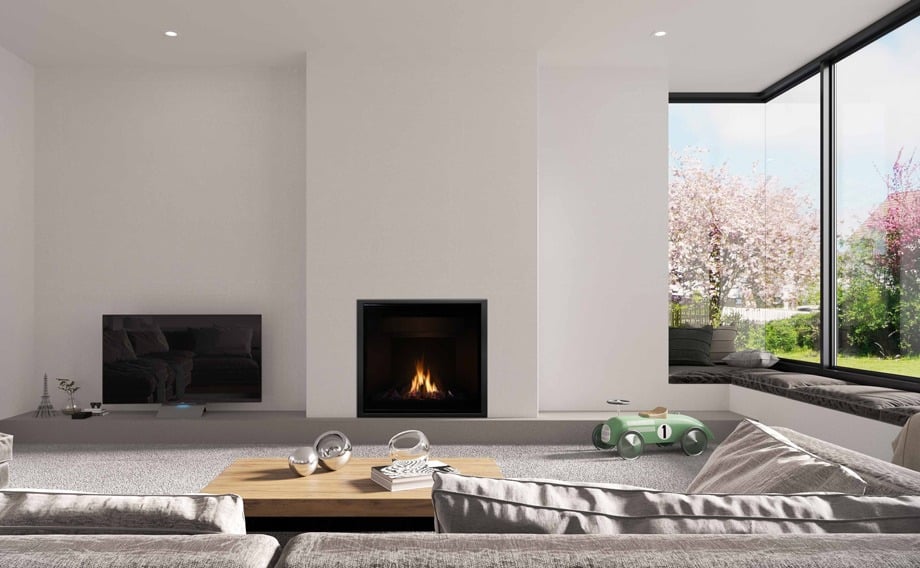 Like all Escea indoor fires, the DF990 is a room-air sealed unit which is the safest and most efficient type of gas fire (the DF990 has an efficiency star rating of 4.9).
When it comes to heat output the DF990 generates up to 8.2kW of heat, ideal for heating larger living spaces, or open plan areas. You'll also enjoy being able to control the DF990 from your smart phone with Escea's Smart Heat app.
Learn more about the DF990 here or find your nearest Escea dealer here.