Relaxed Al Fresco Fireside Living
Outdoor living need no longer be held hostage by the elements. With the radiant warmth of an Escea EF5000 outdoor gas fireplace, any outdoor space can be transformed into the perfect hideaway for entertaining or relaxation.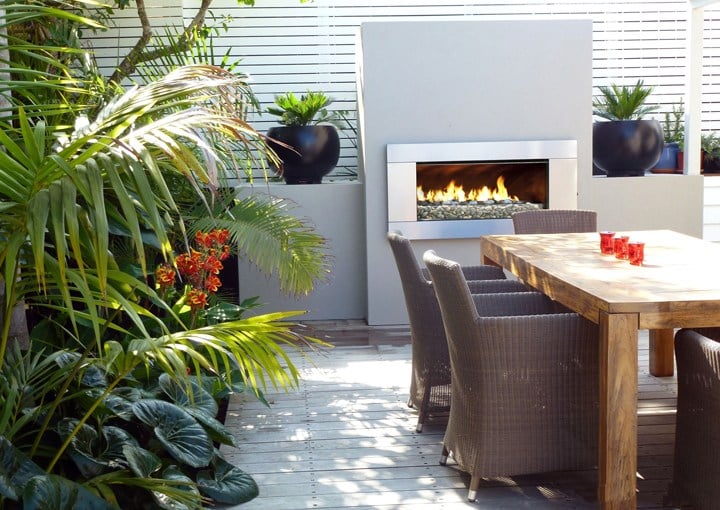 This patio area, designed by Sandra Batley from Flourish Gardens, demonstrates the evolution of the backyard from rugged quarter-acre to luxurious living space. Outdoor entertaining is one of the most rewarding functions of a garden, and this private courtyard surrounded by lush green foliage shows that a stunning outdoor space is quite possible even amidst the hustle and bustle of the city. The plump, glossy green leaves of low-growing tropical plants nestle among the roots of palms in a natural, vivid colour accent to the otherwise restrained palette.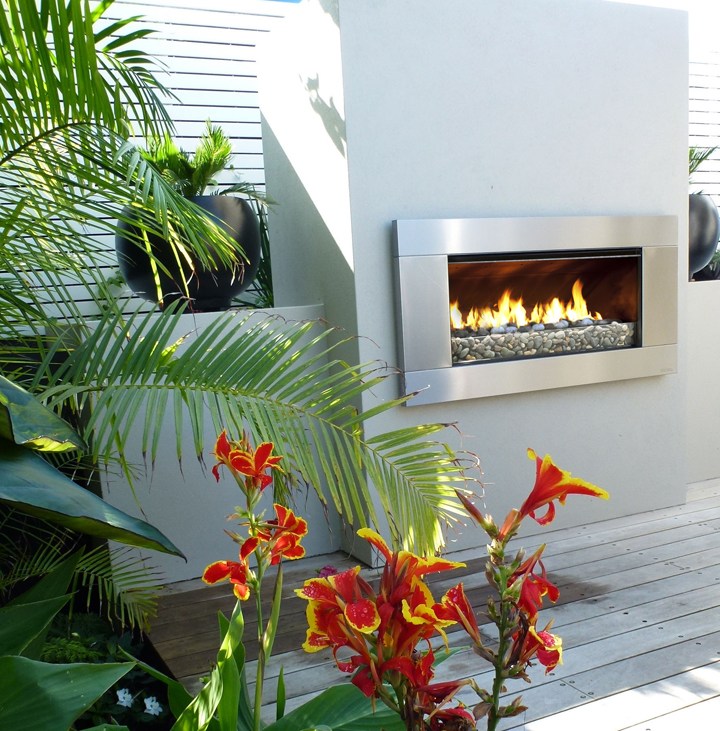 The centrepiece of the space is a luxuriously solid Kauri dining table, surrounded by comfortable chairs for guests to sink into as they chat and sip their drinks. At the head of the table, an Escea EF5000 outdoor gas fireplace takes pride of place within a fresh white concrete surround. The fire produces radiant heat to warm the dining table's occupants, while adding romantic ambience to the courtyard.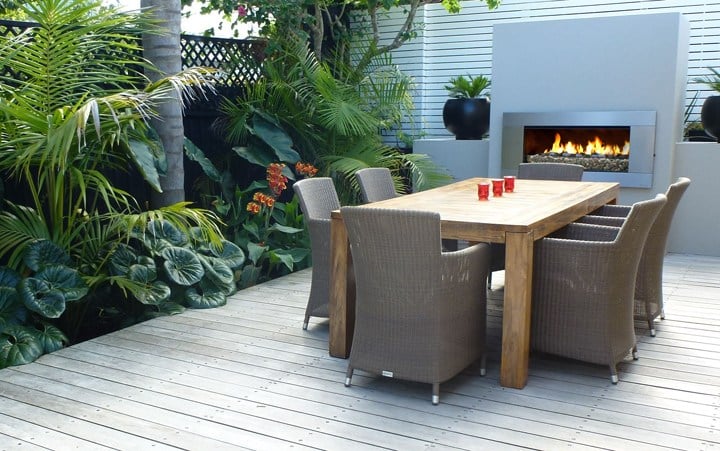 The stainless steel Slab fascia complements the mood of minimalist luxe, while the flickering flame pattern bounces off the natural wood table and ceramic urns, bringing warmth to an otherwise coolly restrained aesthetic.
The EF5000 is rated zero clearance, meaning it can be installed into any surround, offering the ultimate design freedom to create your own outdoor oasis. To read more about the EF5000, visit www.escea.com/ef5000.
To find out more about Flourish Gardens' landscaping solutions, visit their website.