The lowest TV clearance fire just got even lower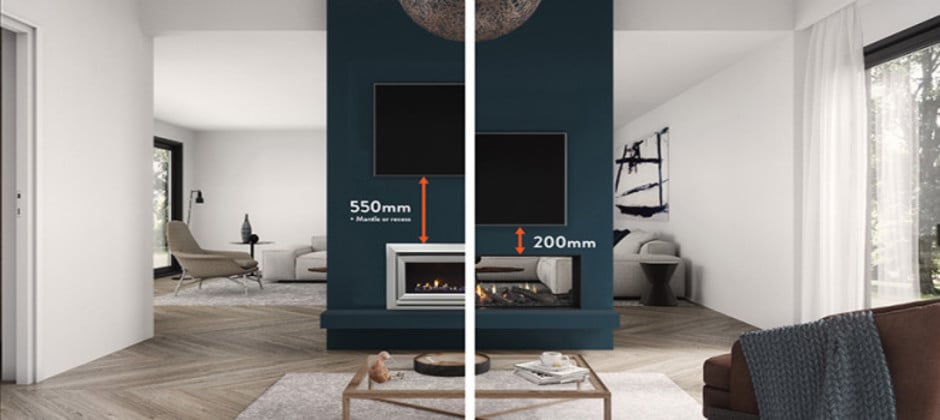 Whether you like the look or are simply trying to maximise space when taking into account the design of your fireplace, having a television above has always been a popular choice.

As we have evolved and taken on a "less is more" attitude, here at Escea we have found ourselves pushing the boundaries when it comes to getting televisions and sound equipment closer than ever to our fireplaces without sacrificing efficiency and large heating capabilities.
With the introduction of our new Escea DS and DF Series gas fireplaces, we are excited to announce the minimum TV clearance of 200mm above the top of the firebox
The new minimum clearance was driven by listening to our customers and designers. "The TV clearance measurement issue is one of the top three questions we are asked by designers," says Escea Architectural Advisor Richard Miller.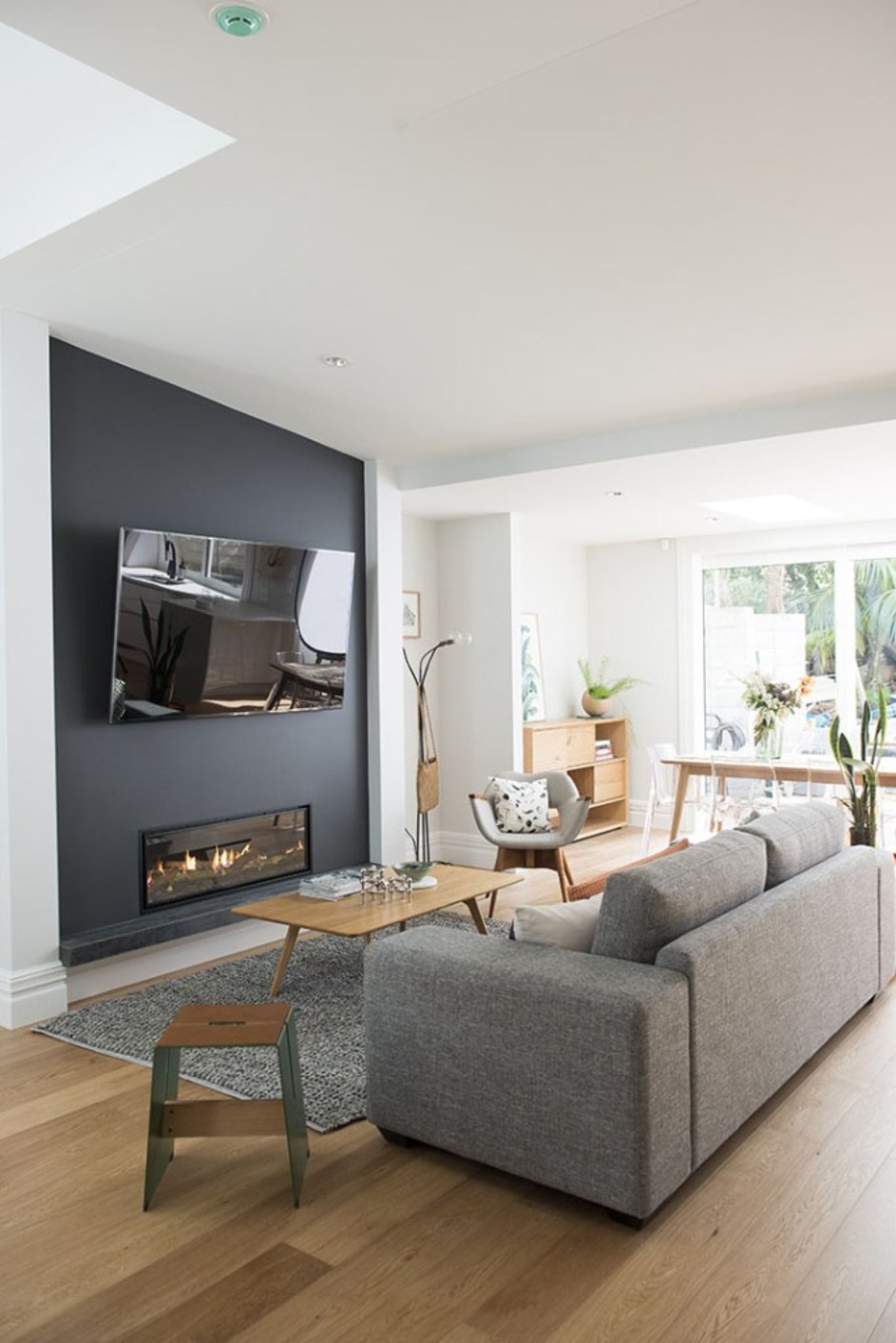 We talked to our Head of Design Ken Molloy to find out more about the technology behind it all.
Q. What are the challenges when placing a TV above any fireplace and why is Escea so dedicated at lowering them down?
Ken: Walls above fireplaces can get quite hot as traditionally hot air wafts out of the top of fireplaces and up the wall. This has historically meant complex installation requiring special heat proof materials, heat deflectors, mantles, or custom wall design to recess the TV away from the heat.
Most people want to have the TV as low as possible for more comfortable TV viewing. Escea gas fireplaces are all about design flexibility so we were driven to lowering the TV clearance to help achieve the perfect room layout for our customers.
Q. Tell us more about the technology behind the innovation that allows for the lower clearance heights…
Ken: We use fan forced convection to achieve highly efficient fireplaces. We are able to direct this air by design down an angle, out into the room, and away from the wall. The wall stays cooler and so does your TV. We have also designed our fireplaces to have insulating air gaps between the fireplace and the wall cavity. This reduces heat transfer to the wall and helps to keep your wall and TV cool.
Q. How did you manage to do this without sacrificing heat output and efficiency?
We spend time and effort making fireplaces that not only look great but function well too. We have designed a heat exchanger on the top of our fireplaces which transfers heat from the hot exhaust gases to the room air without mixing them. This hot room air is insulated from the wall cavity by a cool air and is directed down away from the wall to keep it cool.
We need to strike the right balance between many different customer interests to achieve amazing looking fires that also exceed performance expectations.
For more on matching your TV size to your fireplace, read our blog post and download our free guide below: