DX Series New Woodland Selection Fuel Bed
Our team at Escea has carefully selected a new fuel bed to complement any rustic, minimalist or modern interior design. Our Woodland Selection captures the pure essence of nature. Composed of branches, pine cones and shale, this selection offers an authentic native presence alongside the understated beauty of the DX Series.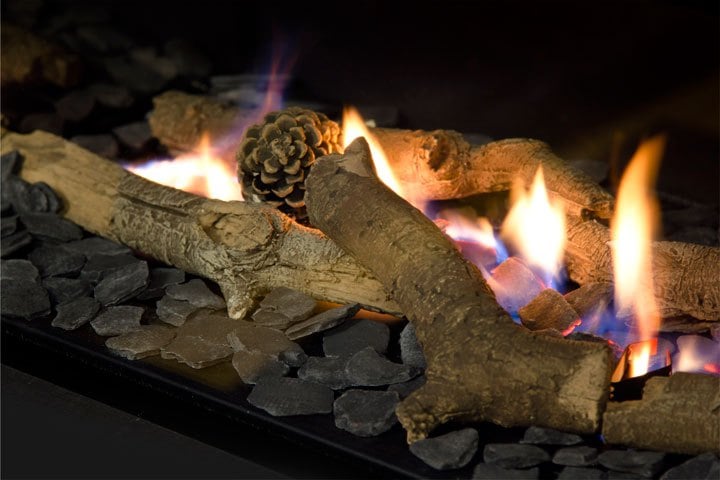 The Woodland Selection is only available for the DX Series fireplaces – crafted with an interior design purpose in mind. Paired with a Velo Lite fascia or a frameless option, the Woodland Selection will suit any style of DX Series fireplace you decide to choose.
Lewis Paint and Wall Coverings have reported 2014 colour trends have seen a shift from greys to pastel earth tones – blues and greens, and even lavender and pinks. (Resene's Ghost, Blue Haze and Half Escape fit perfectly). These colours are seen to "flatter your possessions and your art". Fortunately, the frameless DX Series fireplace grants flexibility when it comes to choosing the surrounding; the DX Series fireplace will suitably blend with any colour. Pair our new fuel bed with a soft green-blue, such as Resene's Karen Walker colour "Robin Egg Blue –a smoky soft green blue" to highlight the natural elements of the Woodland Selection. Although, if a neutral palette is more suited to your style – the Woodland Selection is a beautiful, yet subtle design feature.

If contrast is the name of your design game, the DX Series fireplace with a Woodland Selection fuel bed and Titanium Silver Velo lite fascia will create a strong focal feature in your room. We suggest pairing the fireplace's sleek silver lines with a deep blue such as Dulux's Otaki Forks to frame the realistic components of the Woodland Selection fuel bed.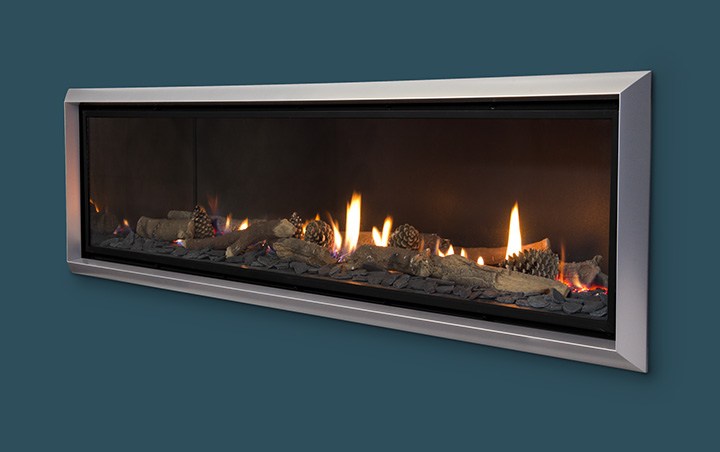 For the more daring individual, textured wall coverings with retro-inspired, bold florals, and geometric styles are very 2014. Digital technology has given your boring, drab and dull wallpapers a new lease on life with modern colours and metallic shimmers. Have a look at the Resene wallpaper trends of this year in a detailed description here. Thanks to the DX Series Zero Clearance rating, the surrounding wall is your very own blank canvas to do with what you will – even leather is not too much to ask. We recommend the Essentially Yours collection to complement a frameless DX Series fireplace with the Woodland Selection fuel bed from Aspiring Walls. The sheen effects will draw out the raw nature of the Woodland Selection offering a one of a kind design statement.