Outdoor rooms are experiencing a 'moment' right now, with landscape designers being given increasingly complex briefs.
We caught up with two leading landscape and garden designers to find out what's driving this outdoor room zeitgeist. And, more importantly, how we can make the magic happen in our own backyards.
Sandra Batley from Flourish Gardens believes that as our lives get busier we are looking for ways to relax and unwind. An outdoor room offers that escape.
"Properties are also getting smaller and higher density living is more common place. Homeowners are therefore happy to pay professionals to help them create that sanctuary outdoors and get as much as they can from their biggest asset – their home," says Sandra.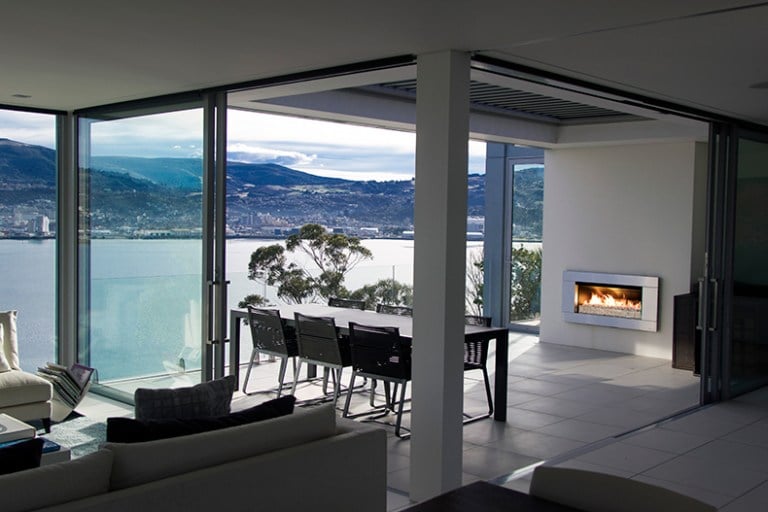 There are many products out there that take outdoor spaces to the next level.  Fireplaces, of course, are a great starting point as they provide a social hub and the warmth to extend the entertaining hours.
"We're using a lot of outdoor wood fires to create outdoor kitchens in our designs.  People are more willing to invest in creating an outdoor space that is essentially an extension of their home. It's like adding an extra room to your house," explains designer Wayne Butson.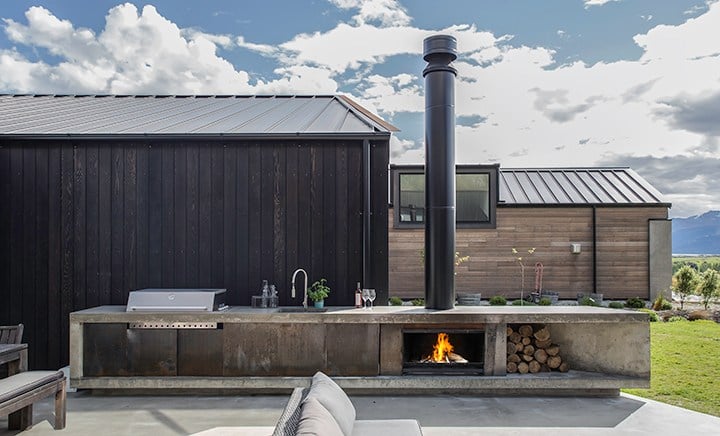 Other products that add impact are vertical garden walls and high-quality outdoor furniture. Sandra suggests using furniture to inject some fun and colour. "Or go for a dramatic monochromatic style with one-off chairs or loungers."
Both Sandra and Wayne are fans of good lighting and utilise them for creating interesting night time effects.
"We're using a lot of LED strip lighting at the moment. We install them on the ground, in seating and decking, even on the fireplace hearth," says Wayne.