Indoor Outdoor Flow with a Double Sided DX1000
An award-winning building company's display home connects indoors to lush wetland outdoors. A tiled feature wall enclosing a double-sided Escea DX1000 is the focal feature. APS homes is known for its solid design, luxury fittings and clever features. The multi-award-winning, custom-built luxury home builders describe themselves as "collaborative; small and bespoke," and pride themselves on their reputation for attention to detail and quality of tradespeople.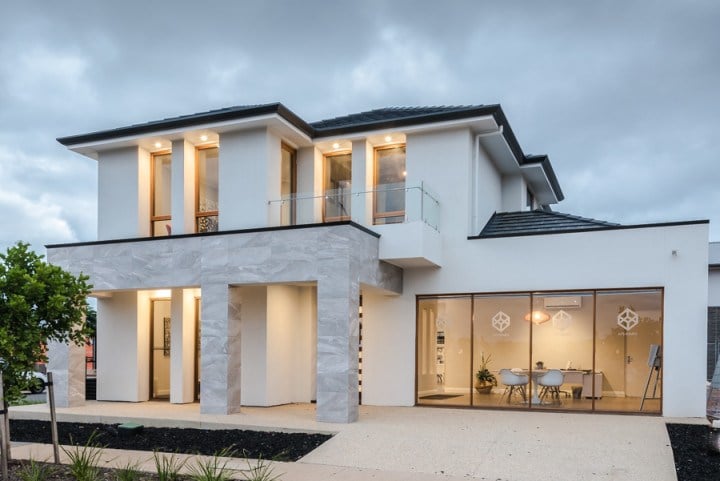 Their 'trades' are very loyal – many of them have worked with APS for some 20 years and the company's consistent quality is a result.
Black Stallion is APS' second display home, and is located in a relatively new, up-market suburb whose high end development will total 1,200 houses and apartments. It's close to both city and beaches and encompasses 22 hectares – a whopping 35% of the total development – of parklands and wetlands.
Black Stallion is located in the development's display village, which features 36 completed or soon-to-be completed homes from 21 of its city's leading builders. Designed for luxury family living, the two-story home overlooks one of the development's wetlands. Black Stallion boasts a commanding façade which takes advantage of the corner allotment in order to maximise the home's street appeal.
The home was designed to incorporate two living zones – one on each level. Attention to detail is evident throughout the home with extensive storage and functional features incorporated within the design. A designer kitchen overlooks an expansive family and dining area which leads to the outdoor undercover entertaining area.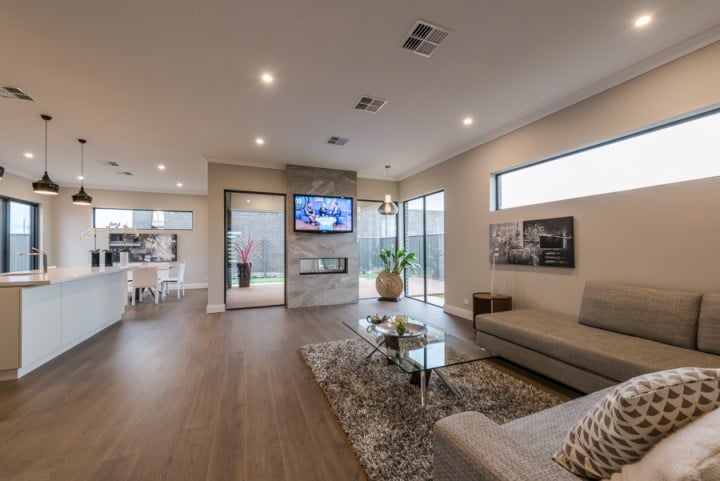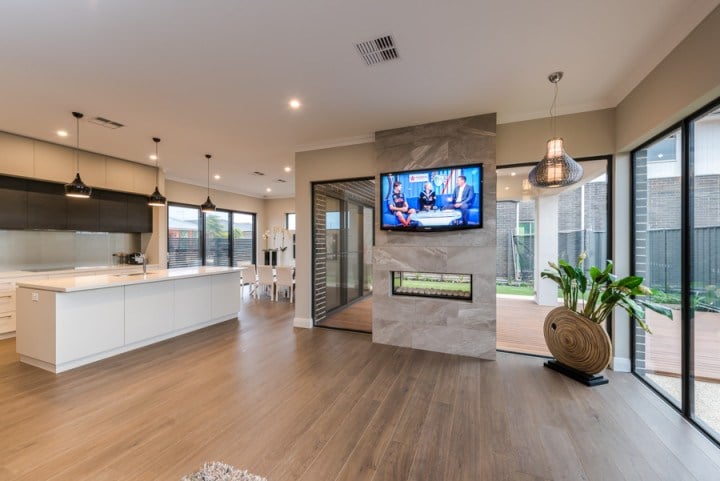 Christine Trimmer from The Dream Room was contracted by APS Homes to design Black Stallion's interior. The brief was open, bar the stipulation that Black Stallion would reflect natural products and use muted tones. Trimmer says, "The goal was to create something modern and fresh that would still appeal to quite a broad market; something new and innovative that would speak to Baby Boomers and second and third home owners. We used stone, natural and neutrals with a lot of contrast textures to achieve the look and feel."
Seeking to create an indoor/outdoor feel with a fireplace as a focal point, Trimmer was looking specifically for a 'see-through' gas fireplace from the concept planning stages. "I wanted the benefit of being able to enjoy the fireplace from both the al fresco and the interior living areas." She selected an Escea DX1000 frameless model with a white coal fire bed in keeping with the neutral, textured interior.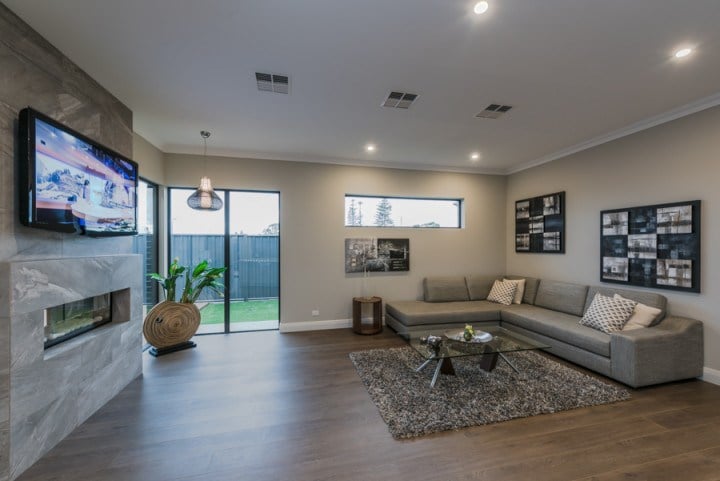 The DX1000 is installed within an internal tile feature wall in a stunning stone-like porcelain tile, creating an open, contemporary ambience. In addition to the visual appeal, energy efficiency was a drawcard: all APS homes are designed with energy efficiency in mind and the DX1000 offers ducted gas heating, warming every corner of the room it's in as well as other rooms.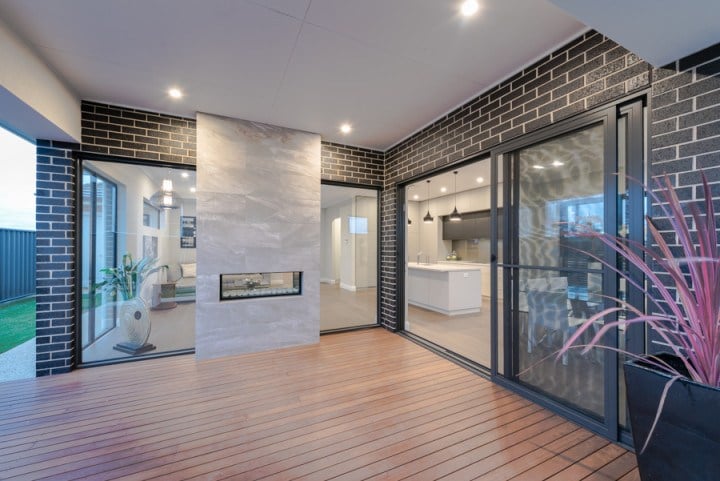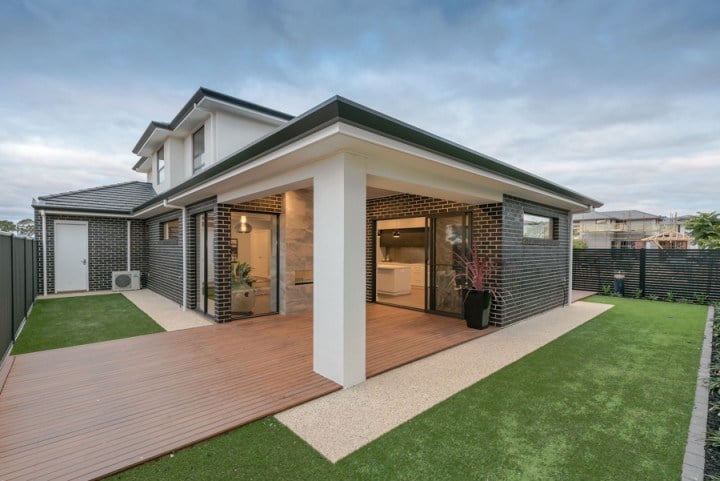 Of the installation and supply of the fireplace, APS Homes' Ros McCormick reports, "Escea were very easy to get along with. They supplied very clear specifications to follow, there were no issues with the fireplace in terms of installation – it was painless, with no hitches – and they delivered on time."
The DX1000 is a standout feature at Black Stallion; it provides a striking visual as you come in the front door and many visitors comment on it. McCormick says, "The fireplace works well in the al fresco open area, especially at night, as well as internally. We've held functions where we have had the fire on outside and it throws out a nice heat and generates external light. It's fabulous!"