Escea's New Haco Q5 Turret Press
There's been a lot of noise in our factory after the arrival of our new Turret press – literally!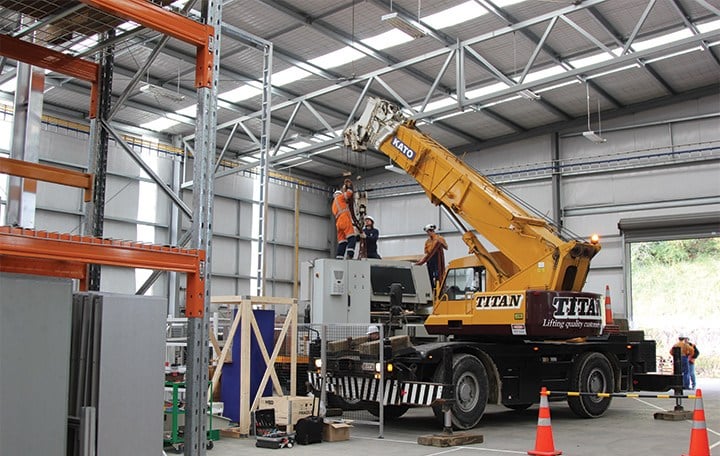 The Turret press is used to punch shapes out of sheet metal to be folded by our –also new- NC folder. The Q5 Haco Turret press is fully automated and is loaded with a 20 punch tool. Frederique De Craemer, Haco Service Engineer all the way from Belgium, has been in Dunedin for the past 6 weeks helping with the set up and training.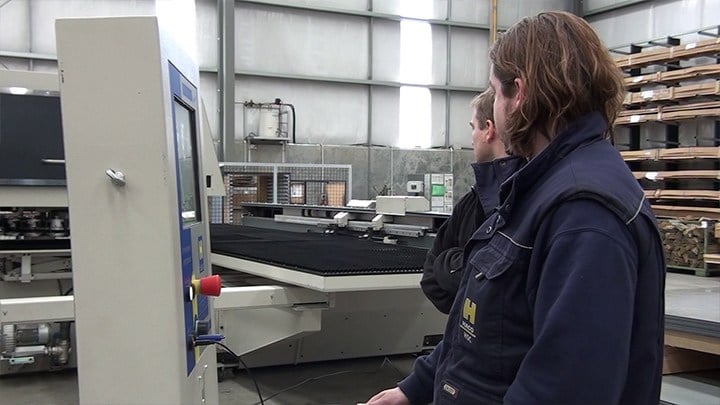 For an average task, when the Turret uses up to 6 tools, it will take about 5-10 minutes to complete all of the parts. However, if the Turret is performing a more complex job it will take slightly longer to complete. To illustrate exactly how fast this machine can move, without punching any holes, the Turret press can move 2800mm per second traverse speed – now that's fast.
Our new Turret gives us better production flexibility, more stock control, and is much more cost-effective.