Fireplace design trends for 2021 - according to Architectural Advisor, Richard Miller
Year after year, we're inspired by the constant innovation we see in the architecture world to push the boundaries when it comes to fireplace technology and design. We consistently ask ourselves how we can make our fireplaces better and remove the limitations that get in the way of design freedom.
We spoke to our architectural advisory specialist, Richard Miller about the fireplace design trends that were prevalent in 2020 that we expect to see more of in 2021.
Double-sided room dividers
Open plan living is a concept that drives interior design increasingly each year. But how do we designate spaces in large areas without disconnecting them entirely? Enter the Escea DS series double sided fireplace.
This fireplace creates a showstopping room divider while emphasising open plan living and creating connected spaces as well as making a dramatic statement.
The design possibilities are endless with this style according to Richard with "more designers styling each face of the fire with different materials and depths to add contrast and variety to their interiors".
We expect to see this style executed in more and more grand designs in 2021, particularly Escea's DS1900 which takes linear to new lengths at almost 2 metres long.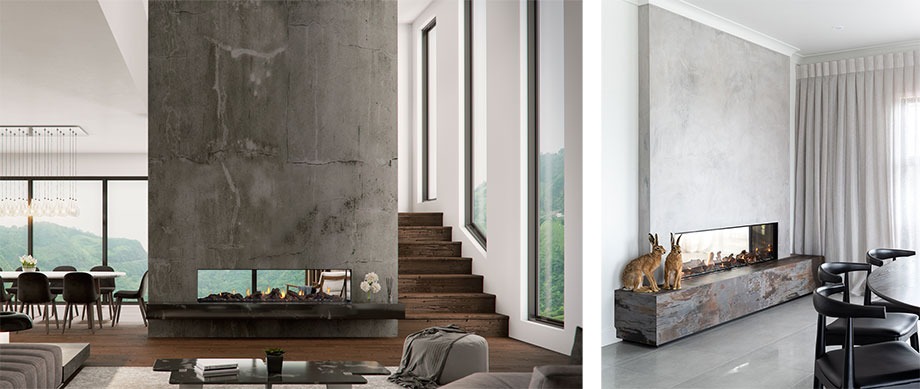 Image 1: Escea DS1900 Gas Fireplace. Image 2: Escea DS1400 Gas Fireplace. Photography: Studio Weir.
Brickwork