Rural retreat with sweeping vistas and Escea DL850
The site of this luxury rural retreat is so perfect – all-day sun, sweeping views, lush green pastures – that prospective home builders might have been tempted to rest on their laurels and let the landscape do all the talking. Luckily, the owners of this home resisted that temptation. The result is a home which is at one with its natural surrounds while still making a strong design statement.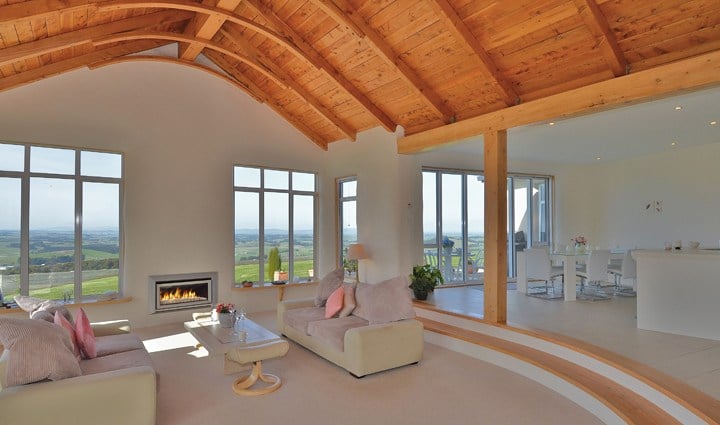 The epicentre of the house is the vast open-plan kitchen and living area. With soaring varnished wood ceiling rafters and huge windows framing the surrounding countryside, the space perfectly reflects the grand scale of its nine acres of grounds. A cream-and-beige palette ensures the saturated colours of the sky and fields outside remain the focus, while white leather kitchen furniture and fittings imbue a sense of freshness.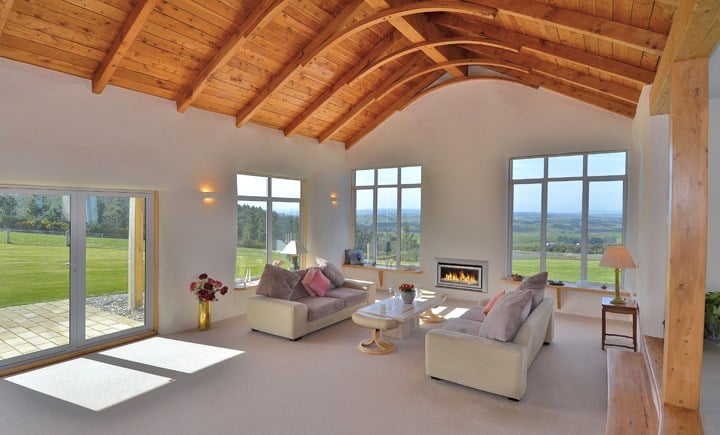 The luxuriously high ceilings pose a unique challenge – how to warm such a large space? The homeowners solved this problem via a combination of straw bale insulation and the high heat output of an Escea DL850. The DL850 has an extremely high heat output of 9.2kW with a stunning 4.5 star efficiency, so it can quickly heat even the largest of spaces with ease. Its Powered Direct Vent system means the flue can terminate on any outside wall or through the roof but the original owners decided to create an external chimney structure as a feature of the house.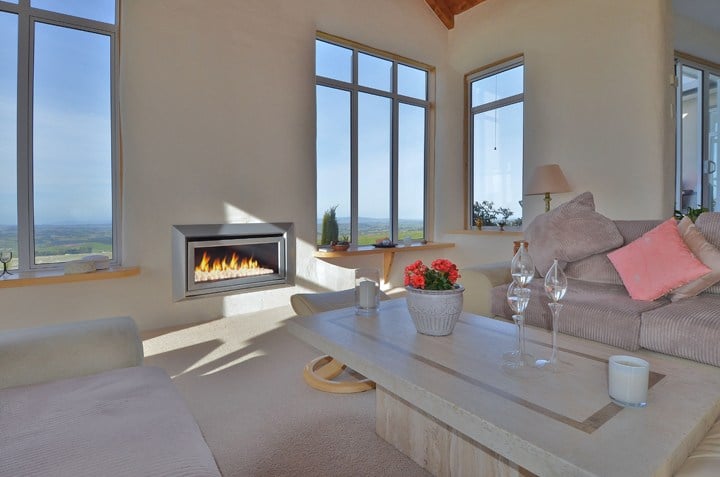 As of late 2013, this Balclutha home is looking for a new owner to enjoy its unique architecture and wonderful setting.